Underwater photography combines the two things I am passionate about – diving and photography. Given the chance, I would do it every day.
I have been a scuba diver for over twenty years and as I got more into photography it was a natural progression for me to want to shoot and share the incredible sights I've seen over the last two decades. This is what I especially love about underwater photography: as with all things, if you see the extraordinary enough times, it becomes ordinary and you stop seeing it through the eyes of someone seeing it for the first time. But, with a camera in my hand I can do that all over again.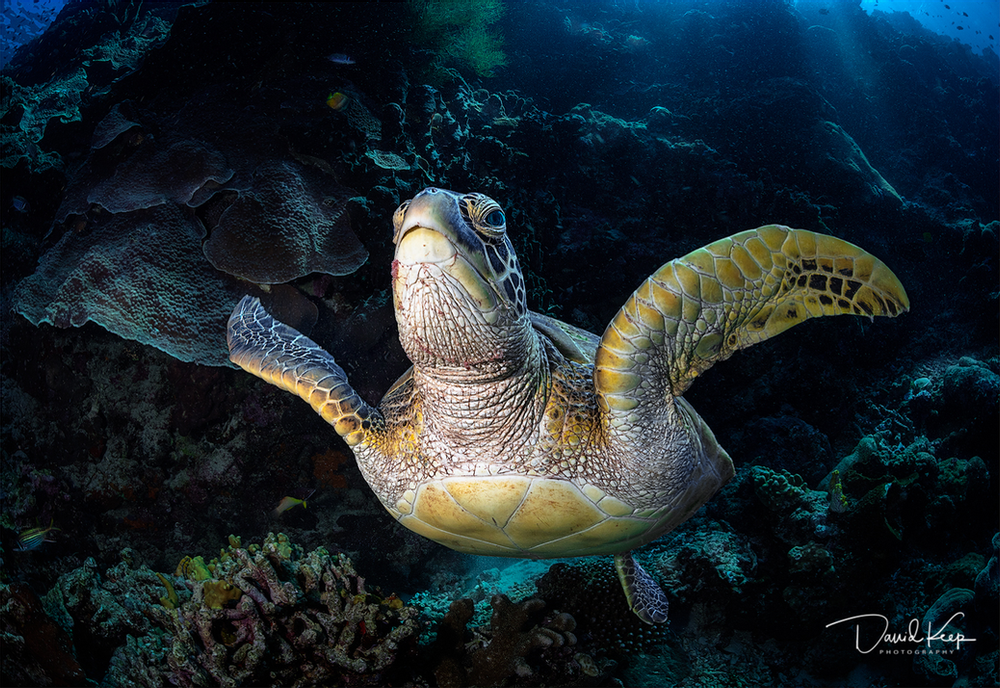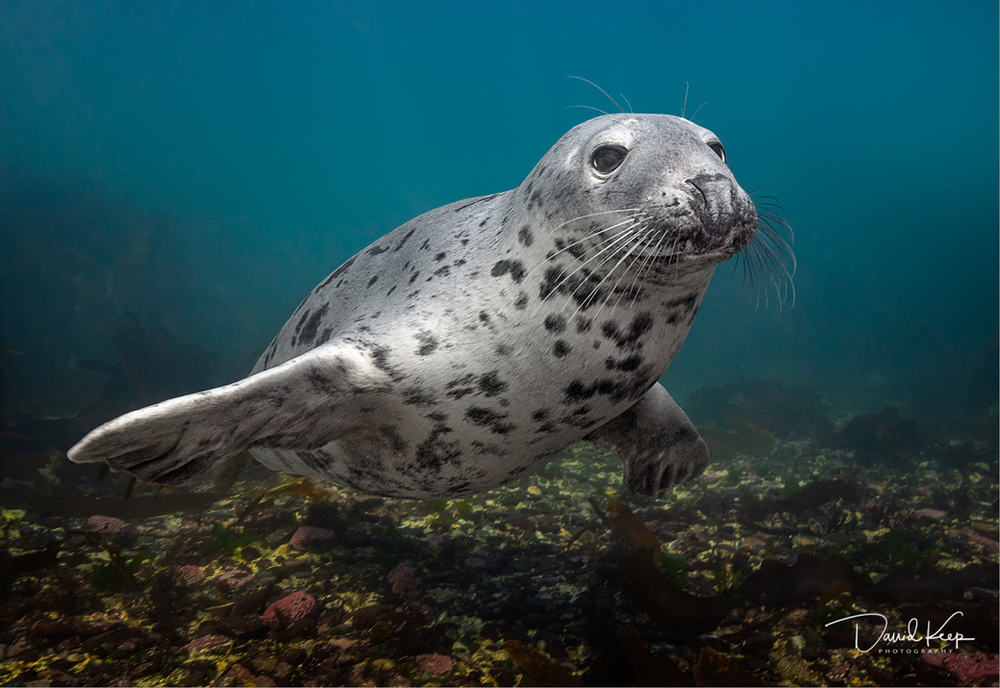 I took the plunge three years ago. I realised I would be learning about a specialised and technically challenging form of photography. I also knew I would have to spend a fair amount of money acquiring the best possible kit to enable me to achieve quality shots.
It wasn't too difficult to adapt my diving style to photography, but I soon discovered that underwater currents are your main enemy. It's difficult to free up the mental capacity to select the correct camera settings and composition when you are holding on for dear life to stop yourself being swept away. But, as composition is everything in photography, you must find a way to remain stable so you can frame your picture. This usually involves jamming yourself into some crevice or holding the camera close into your body so you can stabilise it. Fortunately, it gets easier with practice.
I try to tell stories with my images, so I look for situations and angles that help convey the character of my subject and hopefully allow you to make a connection with the creature.
Shooting Hammerhead sharks in the Northern Bahamas
The two weeks I spent photographing sharks in the Bahamas was without doubt one of the best trips of my life. For sheer adrenalin-pumping excitement, it cannot be beaten. I deliver a talk on underwater photography to local camera clubs and nature groups and it's always the shark section that makes people sit up the most. I use the opportunity to present sharks in a positive light as I actually find them graceful and gentle. Jaws has a lot to answer for – sharks are not man-eating killing machines as they are often portrayed. Having already photographed tiger sharks in this region, this time I was after shots of the Great Hammerheads. The unusual shape of their heads puts their eyes further apart and this makes them great hunters, particularly in low light. I found them difficult to photograph because to show the head in all its glory the body often ends up at an awkward angle. I got lucky with the pictured shot and I feel it shows the power and beauty of this remarkable fish.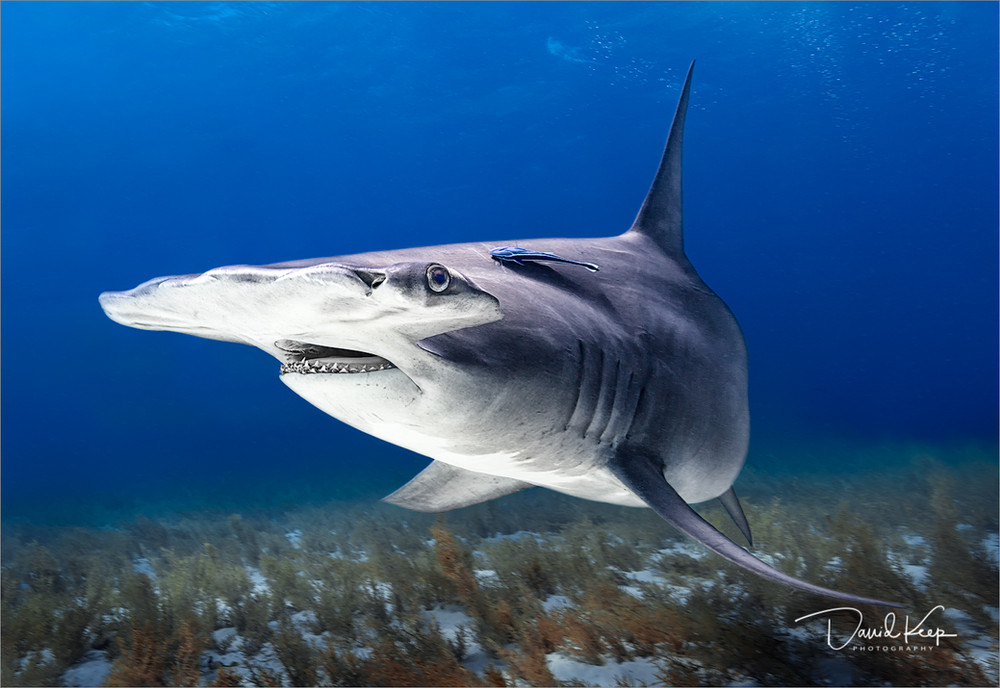 Why I Print…
For me printing is the final vital stage in my workflow. Most of my images are lightly processed in Lightroom – I only use Photoshop to work up images that I feel will have impact. I would describe myself as a "competition photographer" so images with impact are important if you want to compete at a National or International level. I often spend many hours processing to get these images competition ready, so it's natural that I want to print the final result given the effort it took to get to that stage. Once the print is in my hand I feel the process is complete and I will enjoy seeing it many more times than I would if it remained in its digital form.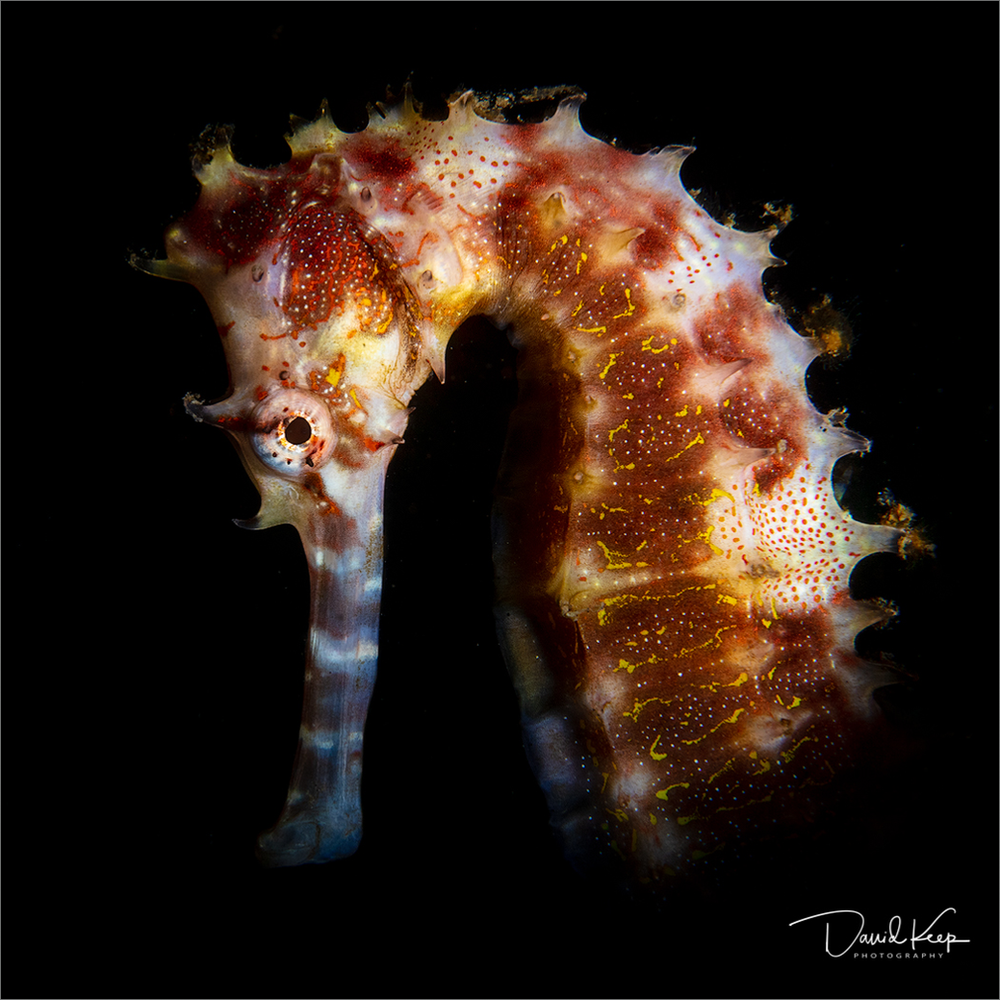 My favourite paper is FB Gold Silk 315 for colour and FB Distinction 320 for mono. Since all my underwater images are colour I'd say that Gold Silk gets used for 90% of them. Because I mount the majority of my prints, the weight of Gold Silk means it mounts really well – none of those disappointing wrinkles you can see with papers of lower quality when you get it out of the print box a few months later. I also like the level of gloss on Gold Silk, just enough to show off the depth of the colours but not too in your face!
If an image has lots of highlights, for example splashing and foaming water, I'll use a glossier paper, FB Royal Gloss 310 being my favourite gloss paper. For really "splashy" situations I'll use Titanium Lustre 280, I find it can't be beaten for a shot with lots of highlights. But if I had to choose just one paper for my colour images it would definitely be FB Gold Silk – it really has never let me down.