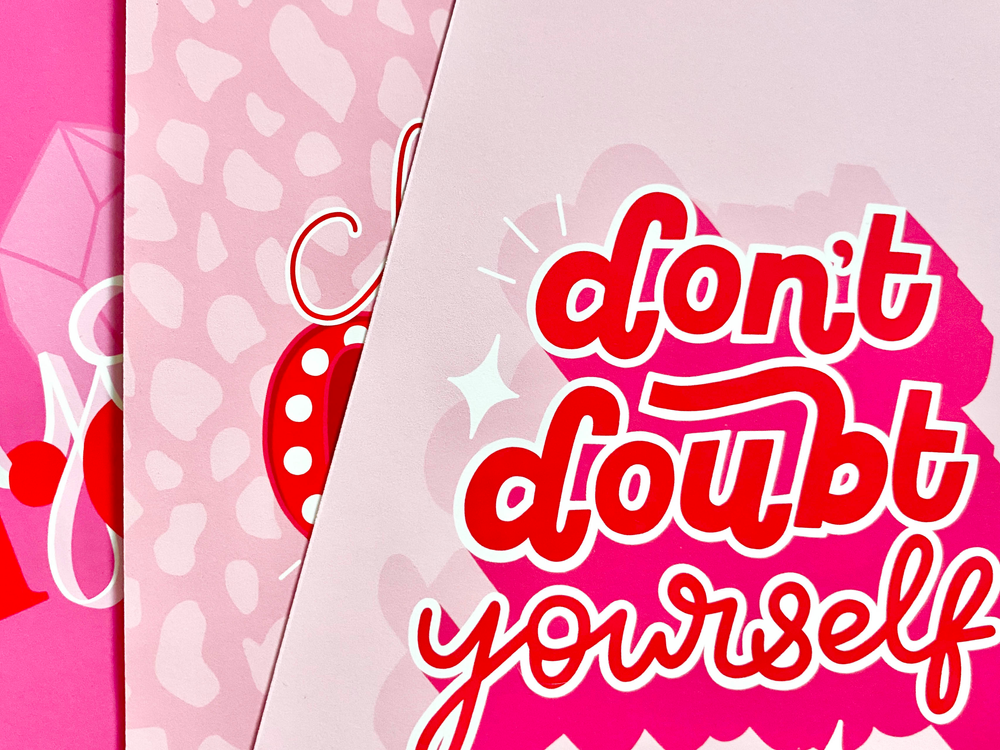 I've always loved drawing and as I grew up hand lettering became a passion of mine. I studied Graphic Design and Illustration at the University of Lincoln where I used my lettering skills in every project possible but after graduating swiftly began a career in Graphic Design where the opportunity to hand letter comes few and far between.
Not wanting to give up my passion I started posting my art on Instagram under the name of Lost in Love by Lucy. A name inspired by the hours that would fly by while lost in the process. I began lettering positive quotes and motivational phrases inspired by the things I love from travelling to leopard print. These days all of my letters are drawn by hand digitally on my iPad, which for me is a very therapeutic process. My lettering has always been a creative outlet for me and over the years has helped me to deal with the ups and downs of life and I keep sharing them in the hope they will find and inspire those who need to hear the words too.
After a few years I started turning my lettering into prints. It was a big commitment choosing the designs to invest in and getting a small print run, in the hope they would be loved enough for someone to display in their own home. But I took the plunge and opened an Etsy shop with a few finalised designs.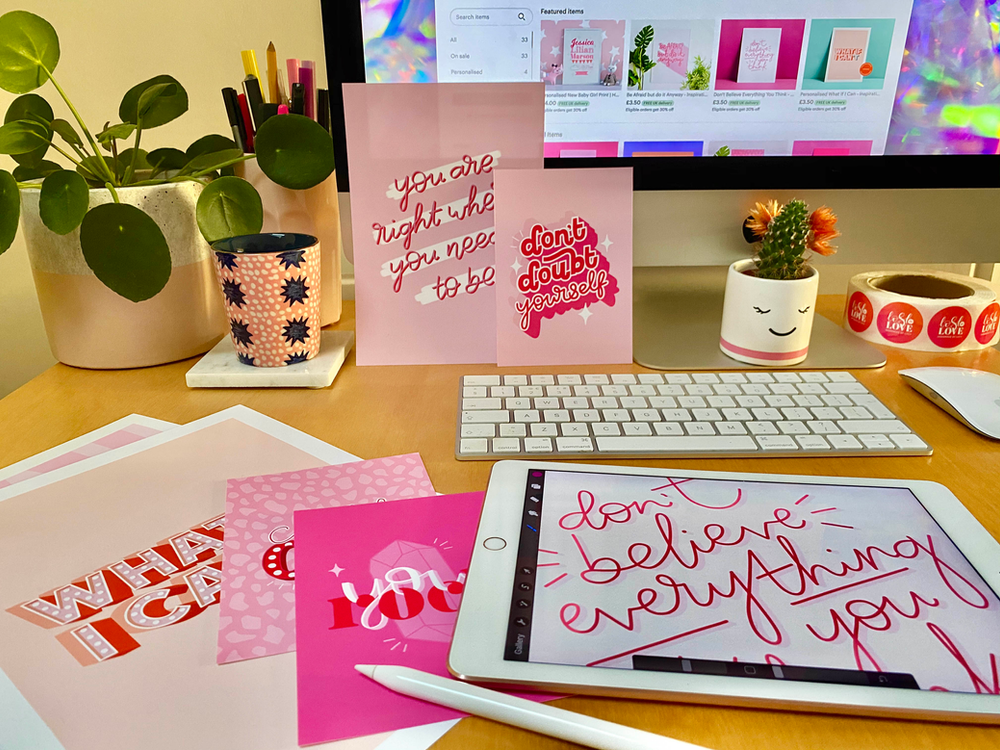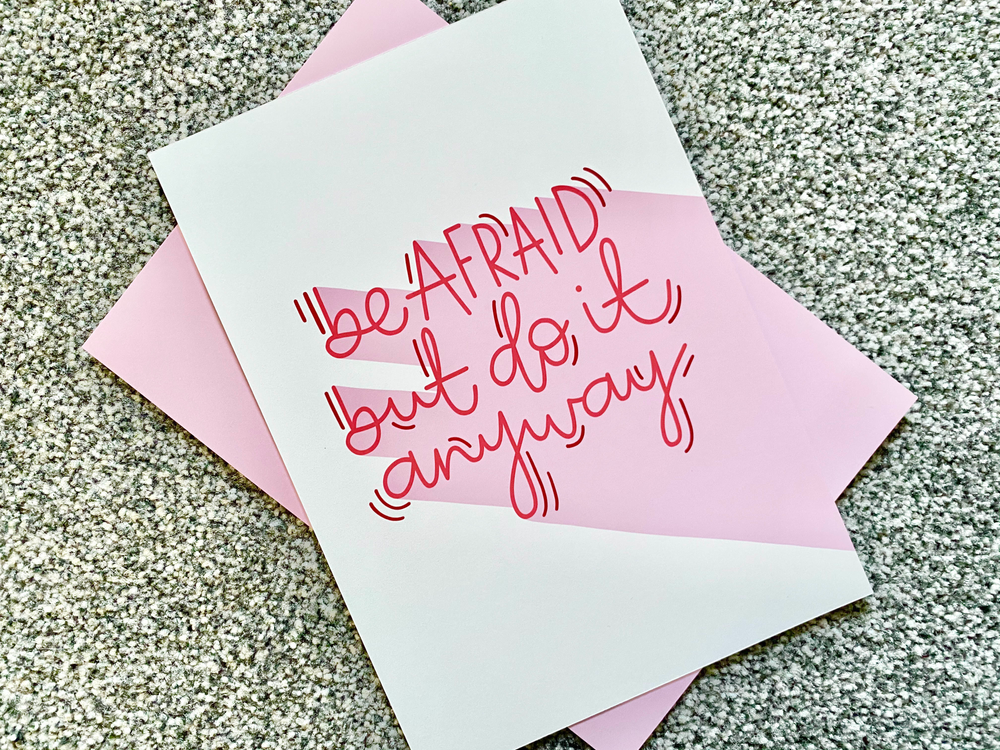 After a couple of years running with this process and slowly growing my designs I started to feel restricted by my options. I wanted to experiment more and offer a wider range of prints without needing to invest in each and every design, so I started to weight up the pros and cons of printing at home and whether I'd be able to achieve a high quality professional finish producing them myself.
I found shopping around for the right printer a pretty daunting task. I would say I feel cursed when it comes to printer errors but I feel like the majority of us experience the constant connection issues and paper jams, so I spent a number of weeks debating the investment and, if I was going to take the plunge, which printer would be the best for me. I spent hours, researching the different makes and models and was overwhelmed by the options and ranges out there.
As I began to narrow down my options I started to explore different paper stocks that would work well with the printers, this is when I happened to come across PermaJet. I started to see their name appearing in a lot of recommendations for quality paper stock so went to check them out. From this point on the whole experience changed for me. With nothing to lose I thought I'd give PermaJet a call and ask them about the printers they stock too. I spoke to two members of staff over the next day who knew everything about the printers that had made my shortlist.
Taking the artwork I wanted to produce into account they talked me through both of the printers, the pros and cons and even helped me breakdown the future running costs. This made the decision so much easier for me and I went ahead with purchasing the Canon Pixma ip8750 which I set up the next day with surprising ease.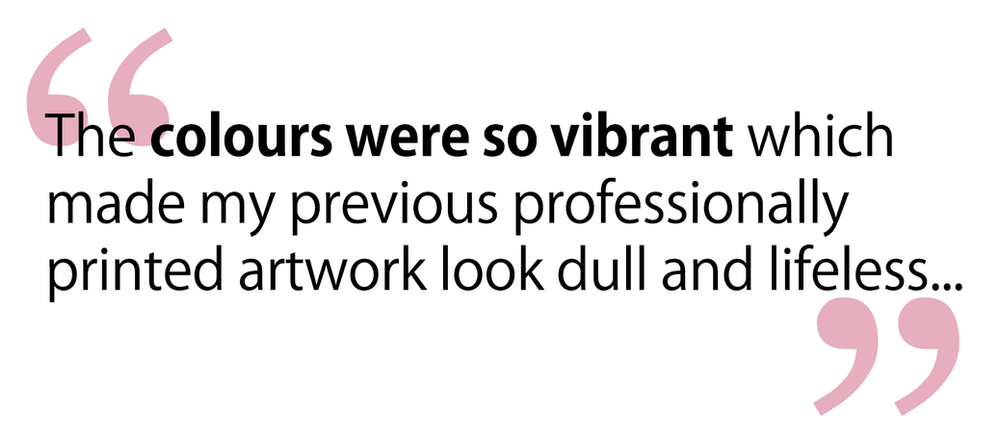 Working as a graphic designer I am always surrounded by print and enjoy the qualities that the right paper can bring to a project. I knew I wanted to offer a premium paper that would give my prints a luxurious feel and PermaJet had a lot to choose from. I ordered a few sample sheets to play with before deciding on the Matt Plus. From the very first print I was amazed at the saturation and sharpness. The colours were so vibrant which made my previous professionally printed artwork look dull and lifeless and I was pleasantly surprised at the cost per sheet.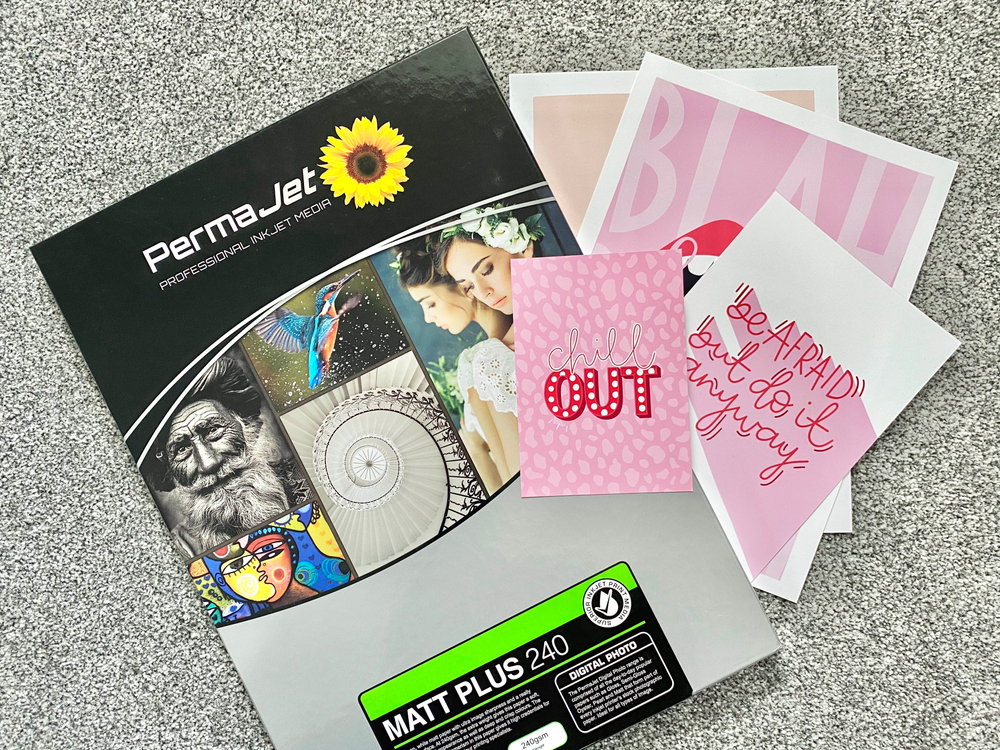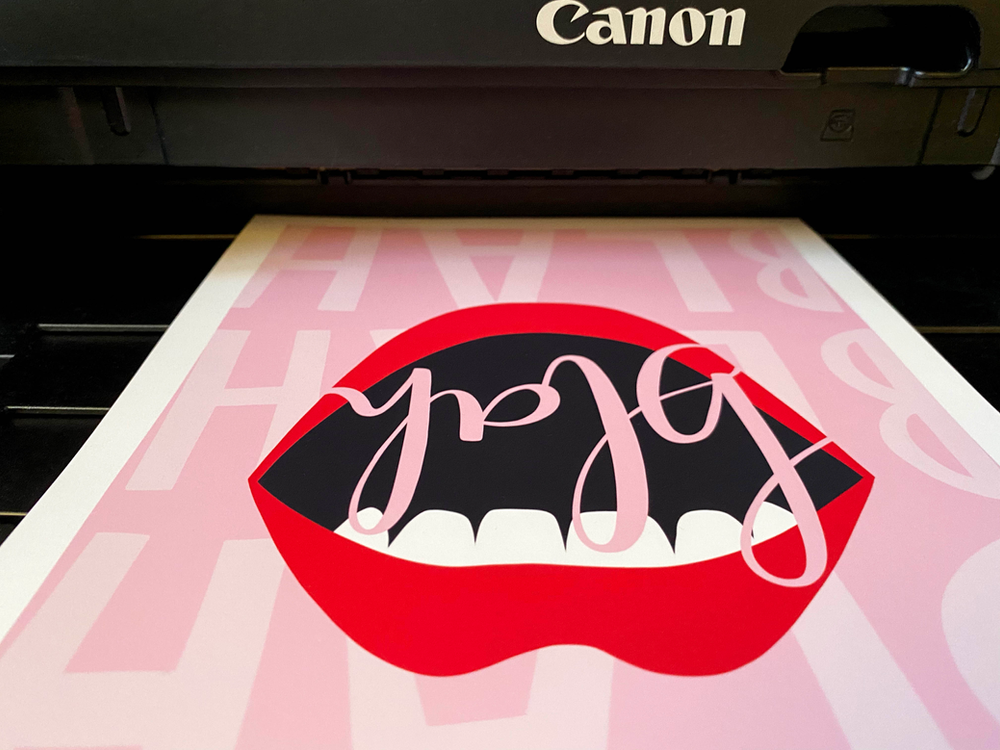 I was always skeptical about being able to achieve the correct colour in print and liked that PermaJet offer a custom ICC profiling service to ensure colour accuracy, however the generic profiles they supply have been working great for me and have so far achieved a pretty accurate colour consistency from screen to print.
I'm so happy I took the plunge and started printing my artwork myself. My favourite thing about printing from home is the opportunity it has given me to diversify my offering and experiment more. I can play about with colours and placement without the commitment of sending it off to be printed and hoping for the best, and of course, I'm saving so much time as well. Along side that, now I can print on demand, I can offer my customers a choice of print sizes without having to invest in each size. The Canon Pixma ip8750 can do borderless printing on a number of sizes up to A3, which also means I'm not wasting paper cutting the artwork down to size.
I've also been able to launch a range of personalised prints and begin offering custom prints, which I can print with ease and absolutely love doing. From new born baby prints to favourite lyrics, it's amazing being able to create something so special to someone and I hope to continue creating and printing for anyone who loves hand lettering too.