Photography News editor, Will Cheung, has been working in the photographic publishing business for over three decades, editing several major titles. He is a well known and respected photographer and a Fellow of the Royal Photographic Society.
"FB Distinction 320 belongs to the same family of Fibre based papers as Royal Gloss 310 – and they share some common qualities. For instance, both papers lie flat to avoid any printer-loading issues. Distinction 320, however, has the whiter base and its gloss finish is smoother and slightly more strident. View the papers independently and that is not obvious, but place them side by side and the cooler, brighter base and much more gloss finish of Distinction 320 becomes immediately apparent.
But there are no qualms with the paper's performance. It handled the wide variety of subjects very well – and the white base did give a greater impact. However, this look might not appeal to every photographer, nor will it suit every picture. Vibrantly colourful scenes were given an extra lift by Distinction 320 – and that effect was also evident on contrasty black & white images, although it was never over the top."
Whether you're a discerning home printer with years of experience, or just getting into making the most of your images, PermaJet's FB Distinction 320 is a paper guaranteed to please.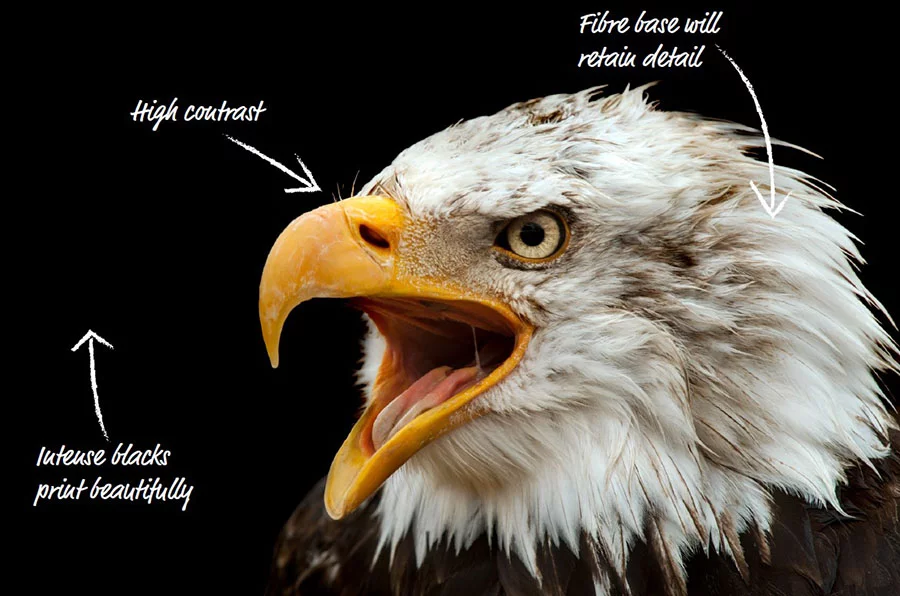 Perfect For
Images with great detail and shadow depth
Punchy, high contrast images
Monochromes that would benefit from a bright white base
Technical Info
Weight – 320gsm
Thickness – 0.35mm
Whiteness CIE – 106
Base Construction – Alpha Cellulous
Coatings – A single sided, acid free, smooth white baryta paper
Primary Features – Brighter whiter base, smooth gloss finish, pH neutral, water resistant
Black Ink – PK
Optical Brightening Agents (OBA) – Yes