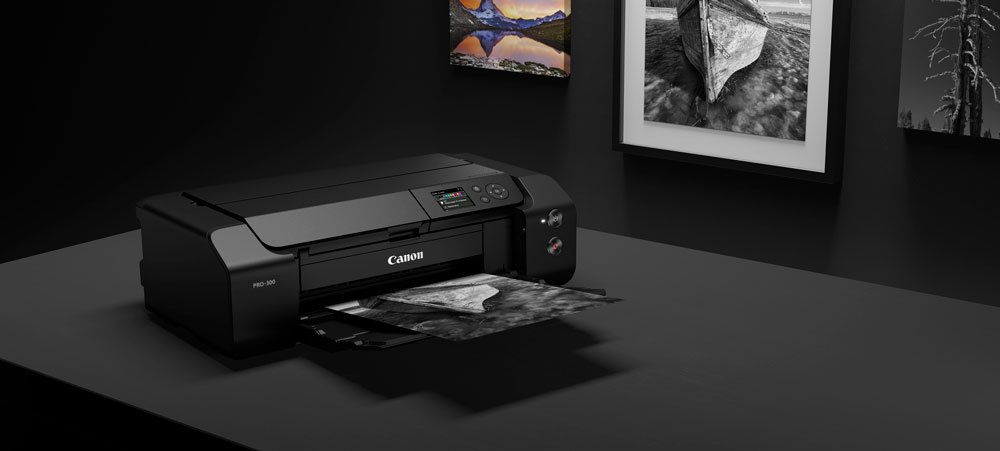 Printing can become an expensive hobby full of mistakes and frustration. That's why ensuring you have the best equipment that is designed to reduce problems and increase print quality, such as the Canon imagePROGRAF PRO-300, will make sure printing stays enjoyable.
We have listed some of the best qualities of this fantastic printer that will help you produce excellent prints every time.
The deepest blacks on fine art paper
The Canon imagePROGRAF PRO-300 has a newly formulated Matte Black Ink that gives a higher black density than previous models. It produces incredibly rich blacks and fine shadow details, particularly when printing on fine art matt paper.
In the past, gloss and satin papers were often more suited to printing images with dense blacks to achieve the best results. But now with the revolutionary capabilities of the PRO-300, you can attain incredible results on matt papers.
Reduced ink and paper wastage
The Canon PRO-300 has built in features that result in less wasted ink and paper.
The unique print head design has spare nozzles meaning that if a nozzle becomes clogged, the Nozzle Misfire Detection System will detect this and fire the back-up nozzles instead. This will ensure there's no banding in your prints.
The PRO-300 also has an Auto Skew Correction function. If your paper is not aligned correctly when it's fed through the printer, the printer will correct it to ensure you don't end up with crooked prints.
These features were all added with the user in mind, introducing a much simpler and frustration-free print journey.
Exceptional ink quality
Canon's LUCIA PRO inks are made from pigments encapsulated with synthetic resin, which gives a greater resistance to fading than dye inks. They also have a denser placement of ink droplets for a wider colour gamut, deeper blacks, and richer colours.
The addition of a Chroma Optimiser cartridge gives a clear coat finish on gloss prints, which covers the gaps between the individual ink droplets and creates a more even surface to prevent bronzing. It also increases ink performance and enhances scratch resistance and image clarity.
This means you can produce stunning, professional-quality gloss prints with vibrant colours and high levels of detail.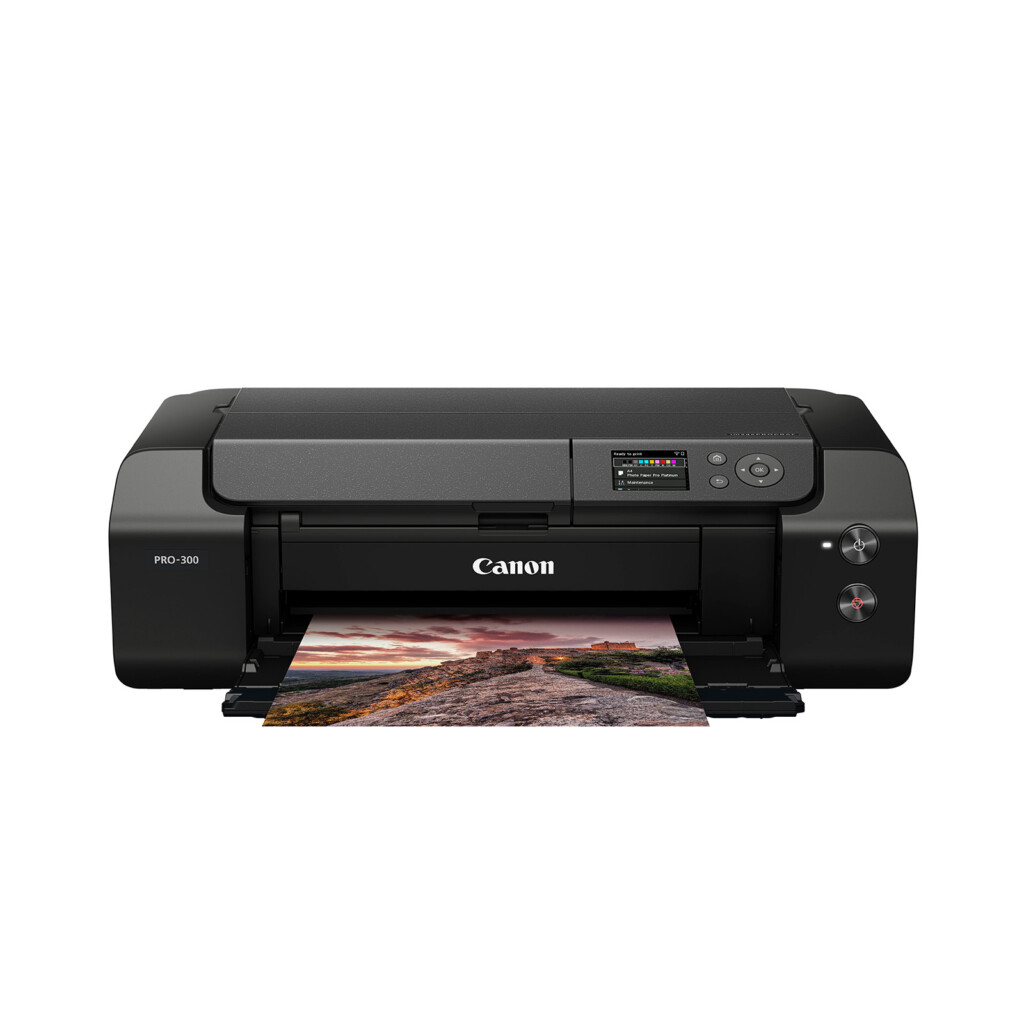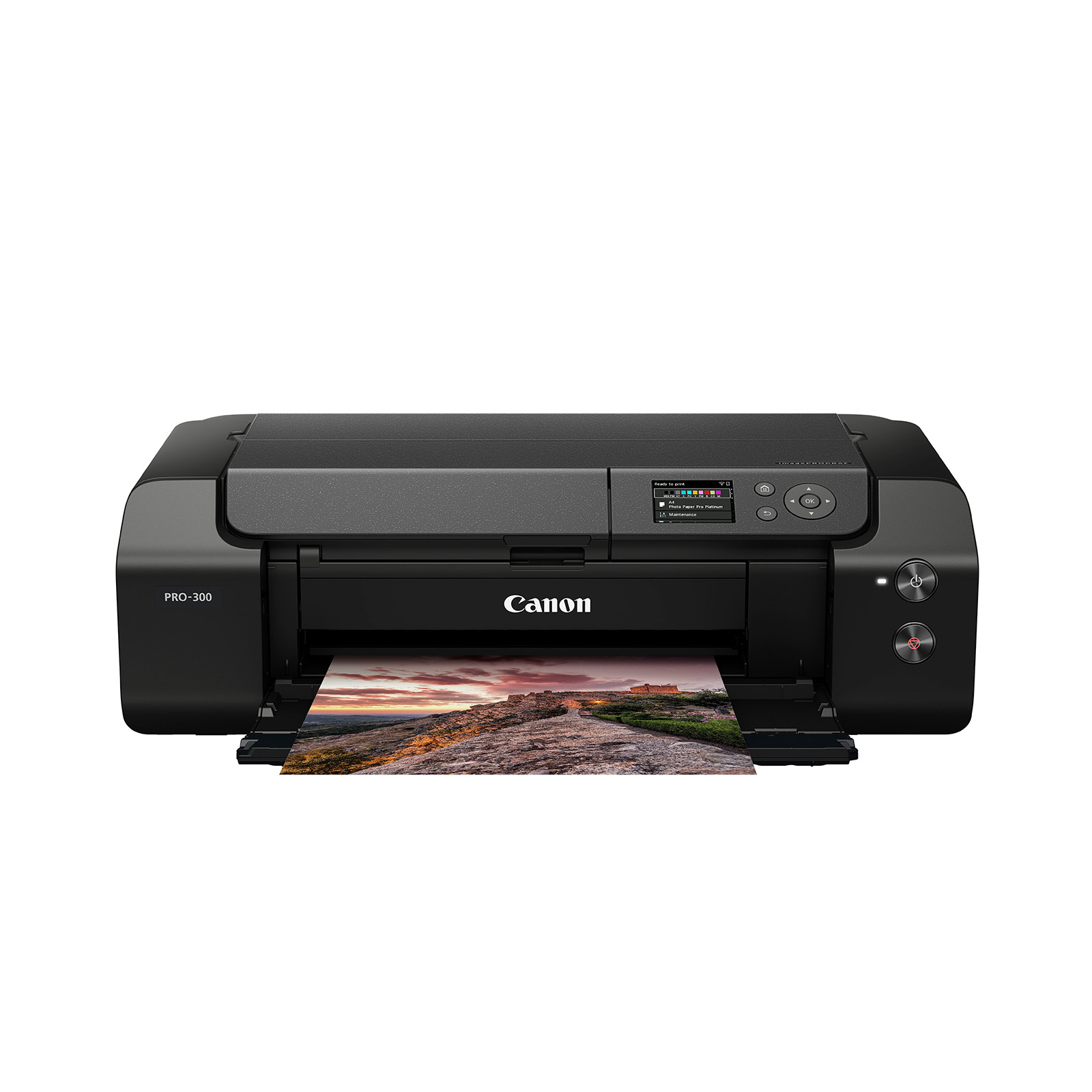 Find out more about the Canon imagePROGRAF PRO-300 desktop printer
The Canon ImagePROGRAF PRO-300 is a compact 10-ink printer capable of producing high speed, high quality borderless A3+ prints. It produces exceptional monochrome printing and vivid colours, perfect for advanced level photographers.