After losing the majority of his eyesight in Afghanistan back in 2007, Chris Nowell became a proud member of Blind Veterans UK. It was there that his love for photography was created. His current project involves taking photos of the beautiful landscapes of Derbyshire and the Peak District, which he describes as his way of representing Landscape Photography through the eyes of a blind person.
As a frequent user of PermaJet paper, we asked Chris to be one of the first select few to test the new Titanium Gloss 300. This was his experience.
---
On arrival the printing paper was opened to reveal that classic paper smell. The smell you think of perhaps when you start reading a new book. My next observation was the shiny coating upon the paper, glistening nicely with the light gently beaming through my office window. With spare time I jump straight into the printing process.
A simple colour calibration and I was ready to go. Before the paper had arrived I laid out three possible images on my computer – Peak District photos that I thought would test the paper to its full potential. Number one was to be a classic Peak District location, the well-known view of Winnats Pass in the Hope Valley. Number two would be a second image taken this time on the other side of Hope Valley, during a beautiful morning temperature inversion looking down to Hope. Finally image number three, a peaceful foggy morning on Gardoms Edge, one of the more quiet and not so popular Peak District locations. A fourth image will be printed this time testing the black-and-white capabilities.
The four images were printed off and left resting for 24 hours. Although this paper is a fast drying paper it's something I always recommend. Leaving the ink time to dry can really enhance the colours.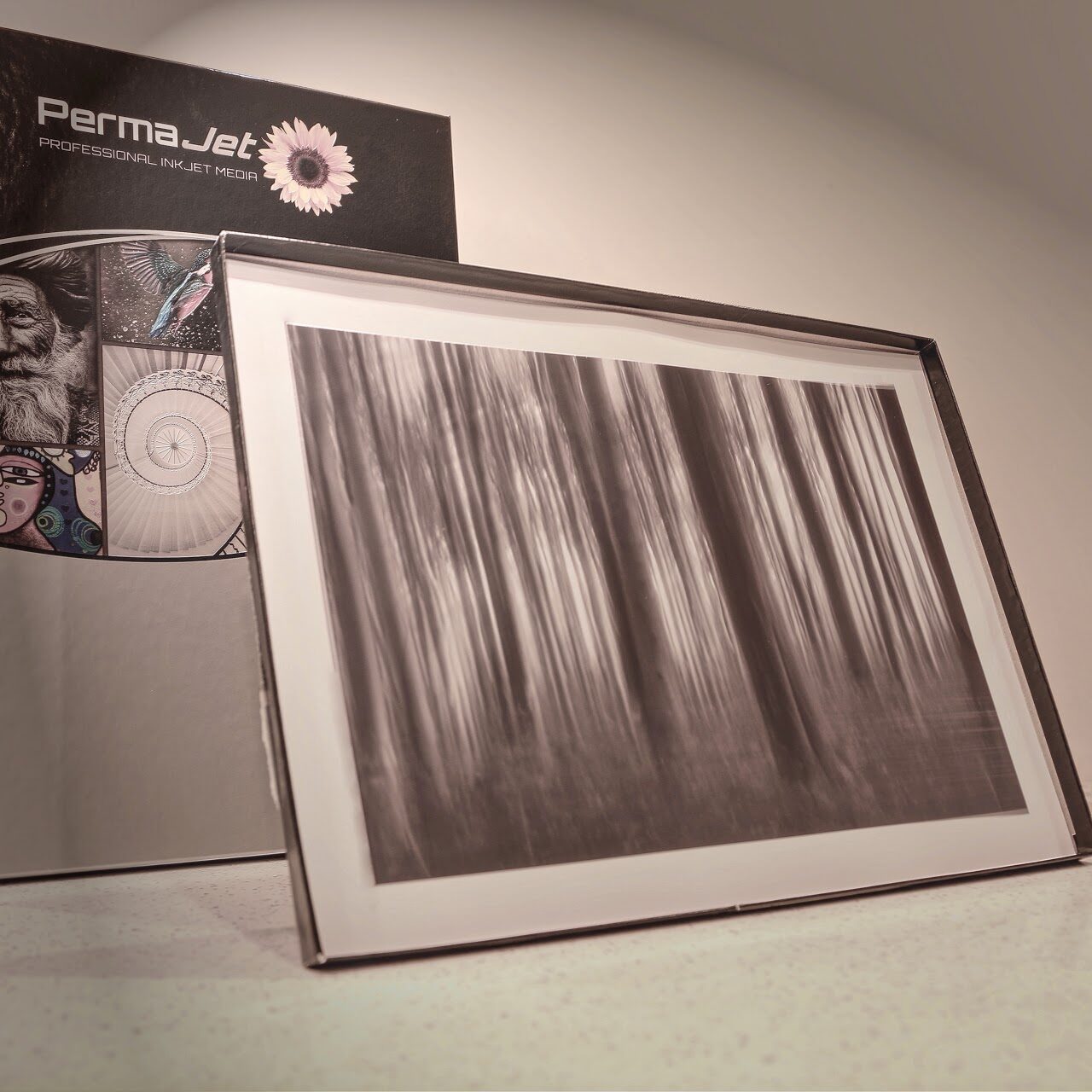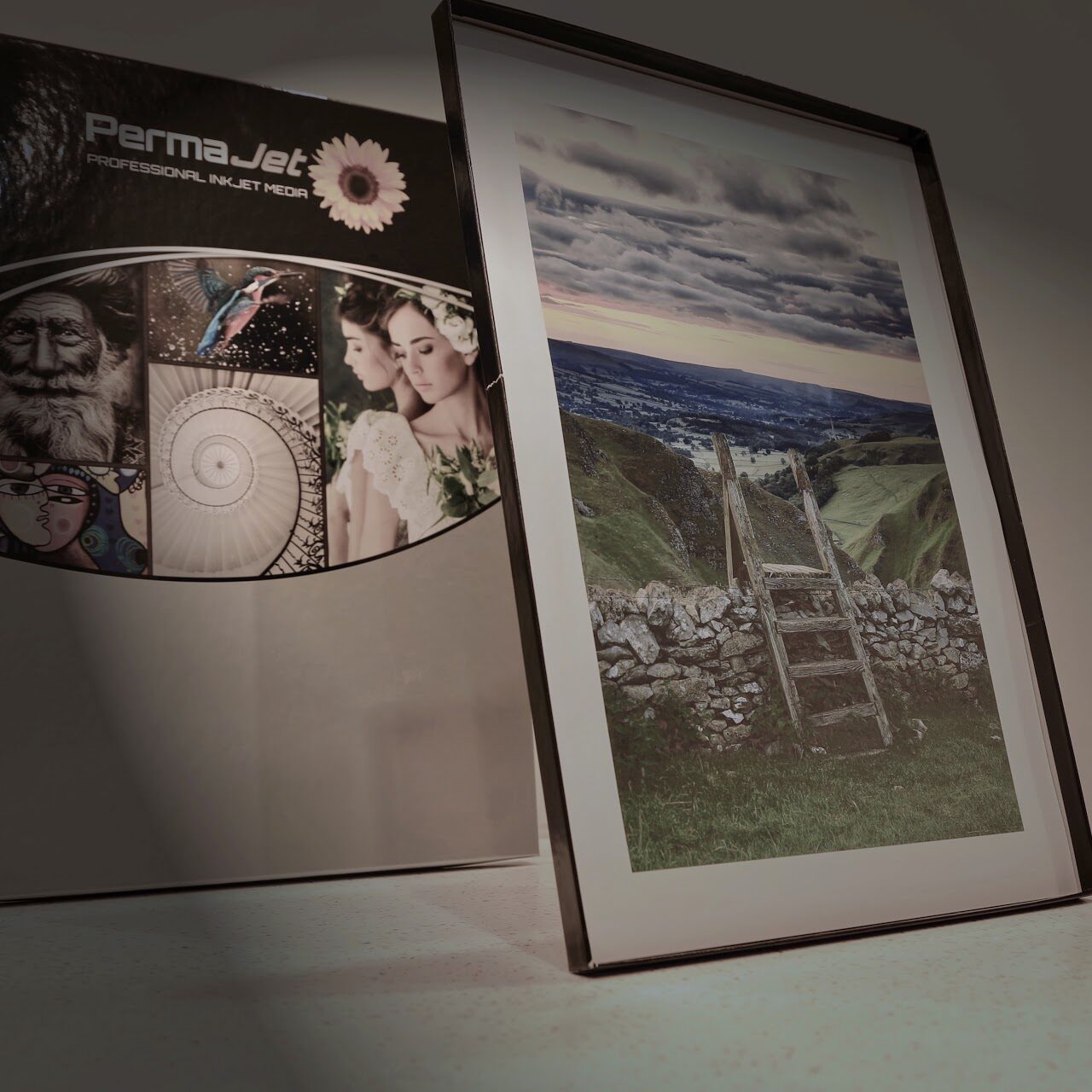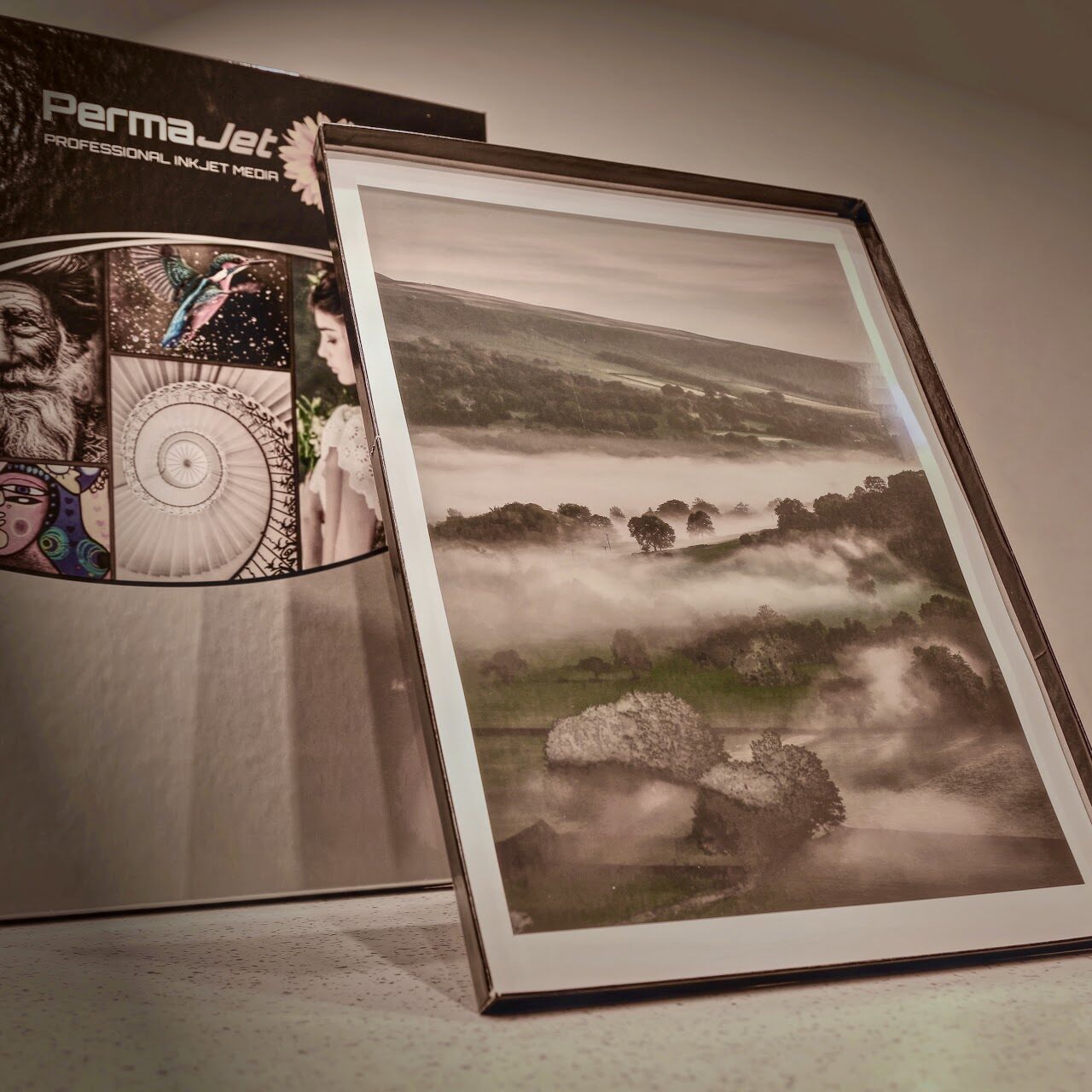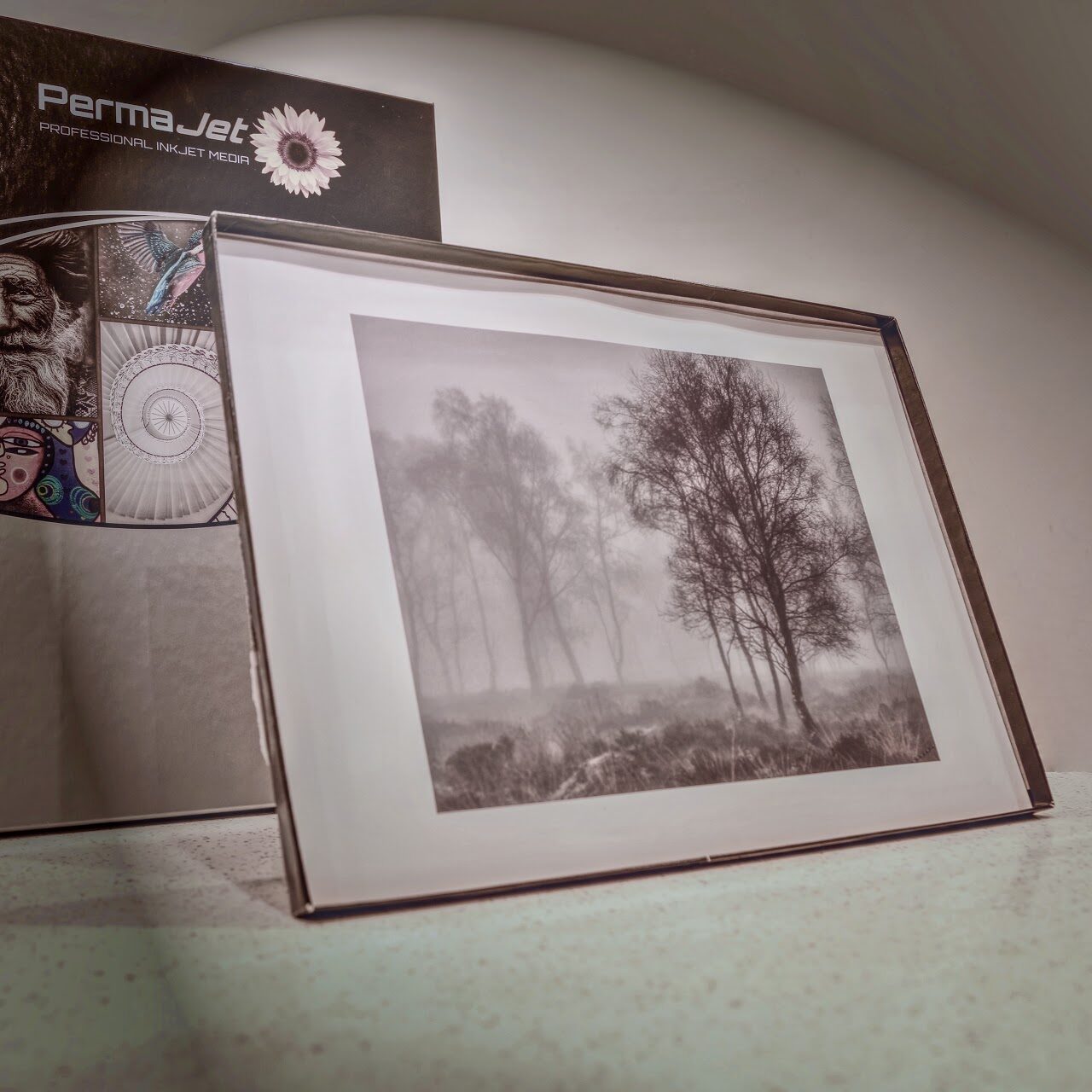 24 hours later
24 hours later I was examining four impressive landscape images, the first two of which were created in portrait orientation, something I like to push as far as it can go; the majority of my landscape photography is completed in portrait orientation.
Image 1 of Winnats Pass came out perfectly. The bright green grass glowing on a summers morning contrasting perfectly with the hard stone.
Image 2, a wonderful morning looking down on Hope, a picturesque Derbyshire town at its best. I would say this is when I saw the best of the Titanium paper, really enhanced by the smooth morning temperature inversion with clouds that flowed through the trees and landscape like a poisonous gas. Partnered perfectly with this smooth bright paper.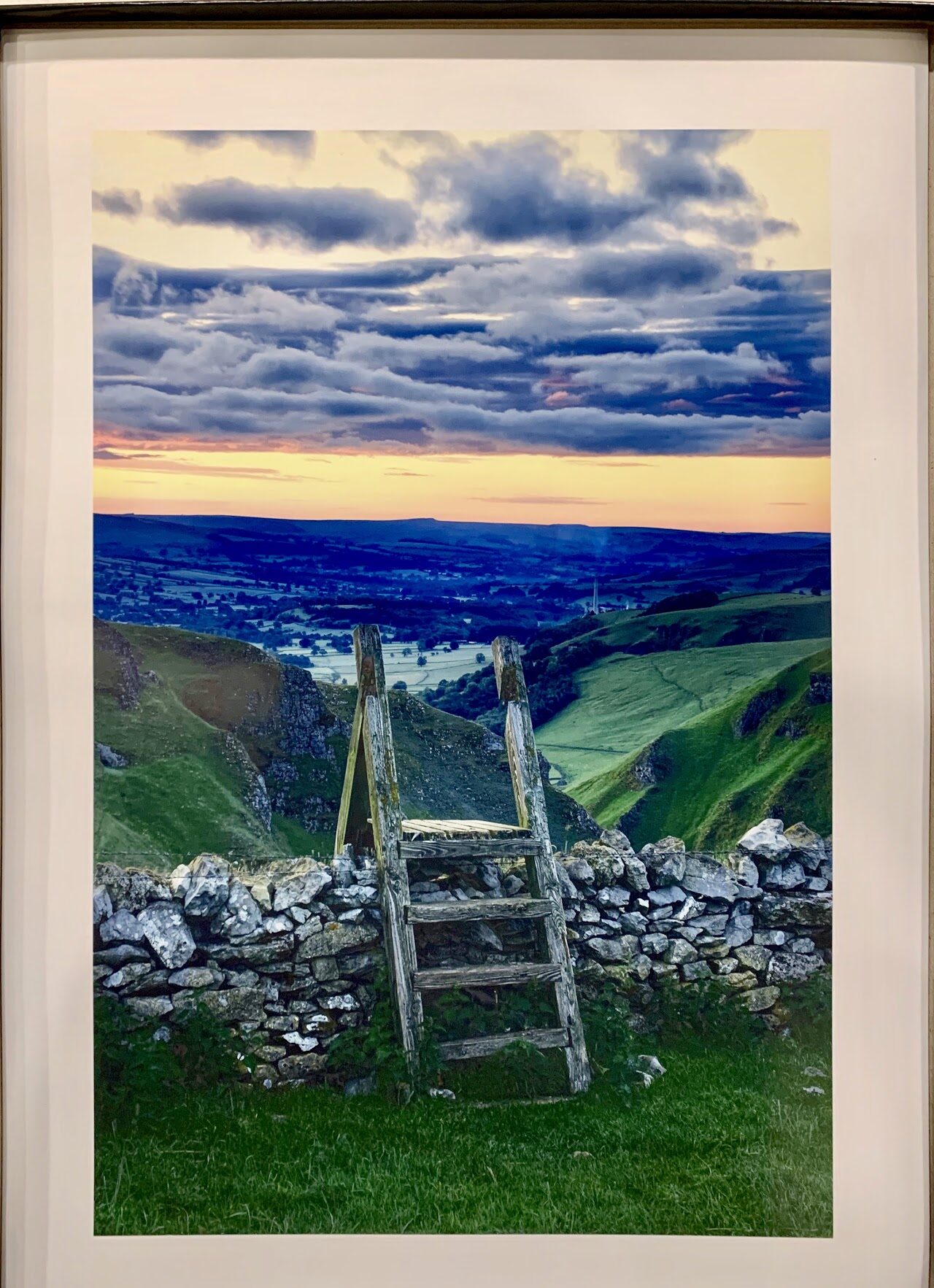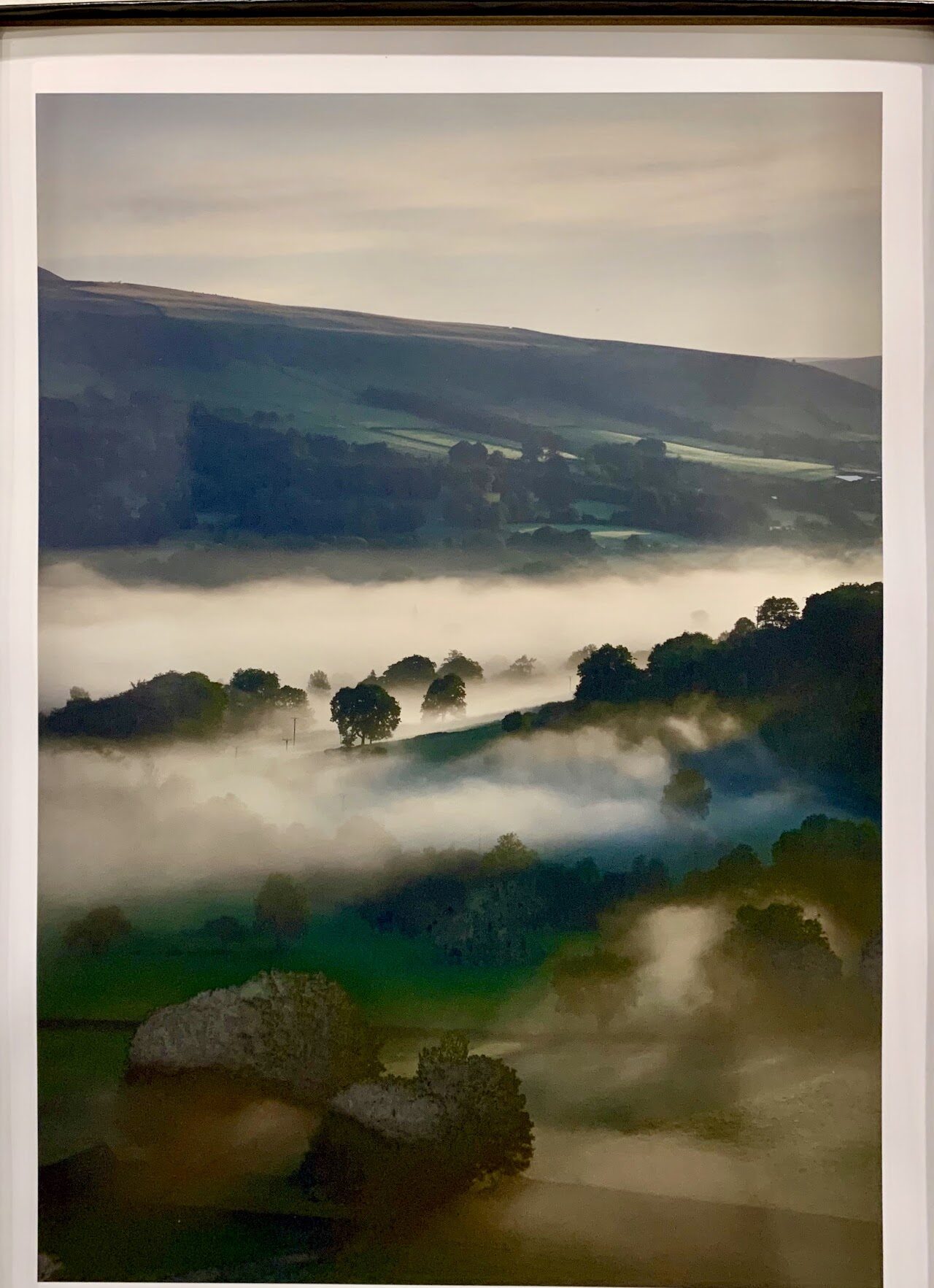 Landscape Images
With the two landscape images I could clearly see that smooth titanium metallic finish, especially on my image of the silver-birch trees on Gardoms Edge. I can clearly remember this morning. About 20 minutes before sunrise on a cold foggy morning, an eerie silence landed within the woodland. Very little wind affected the movement of the trees meaning I was gifted a sharp image from front to back with a very high visual impact.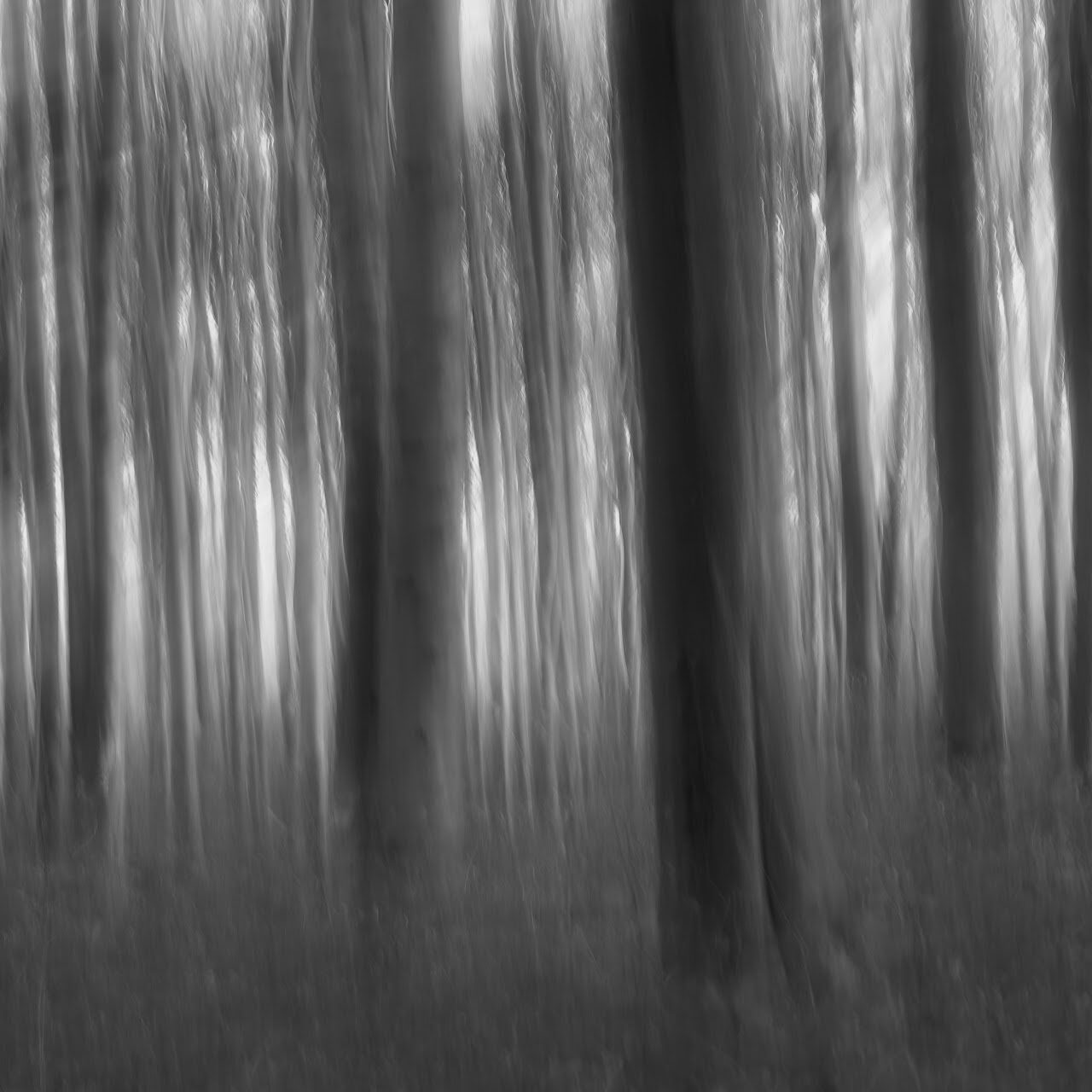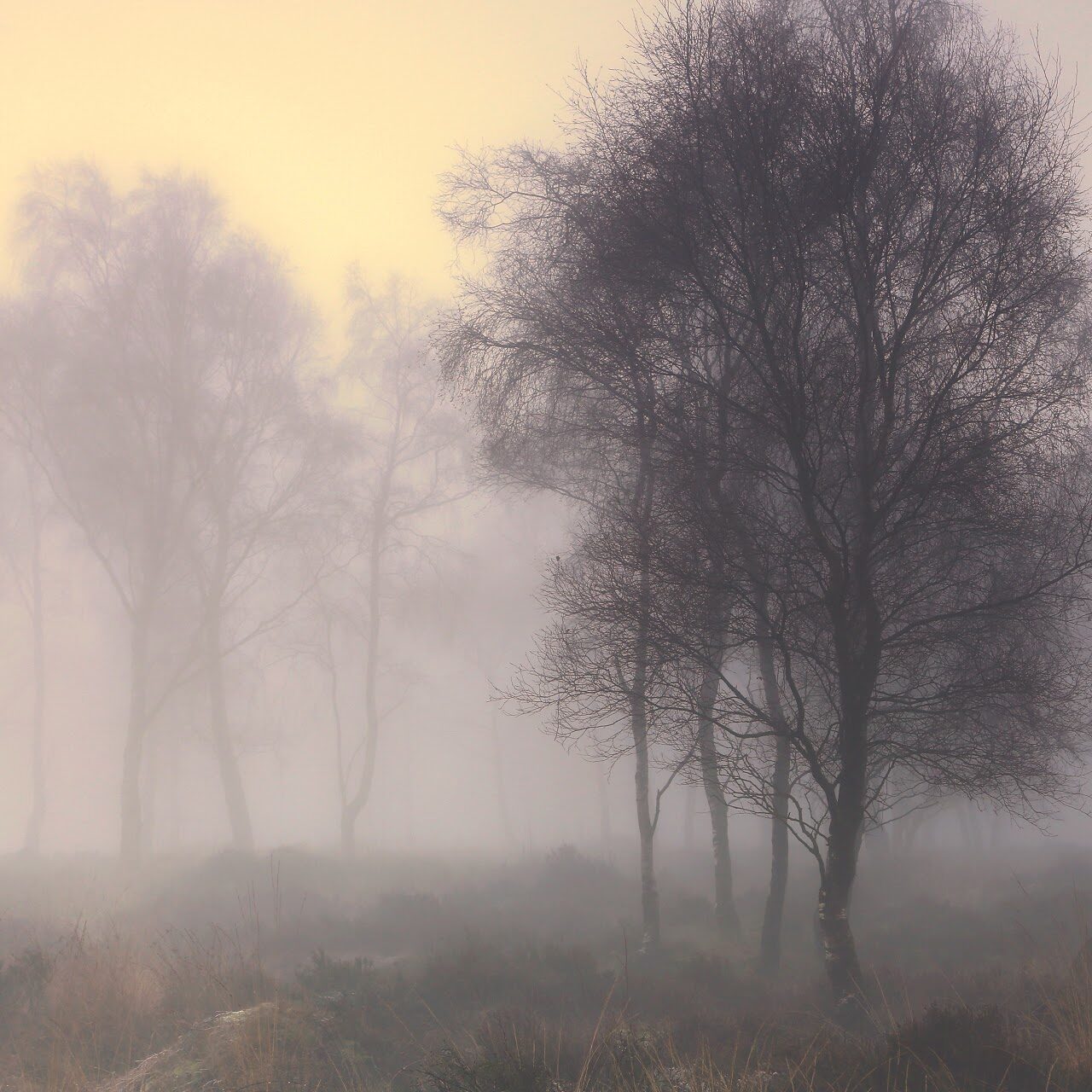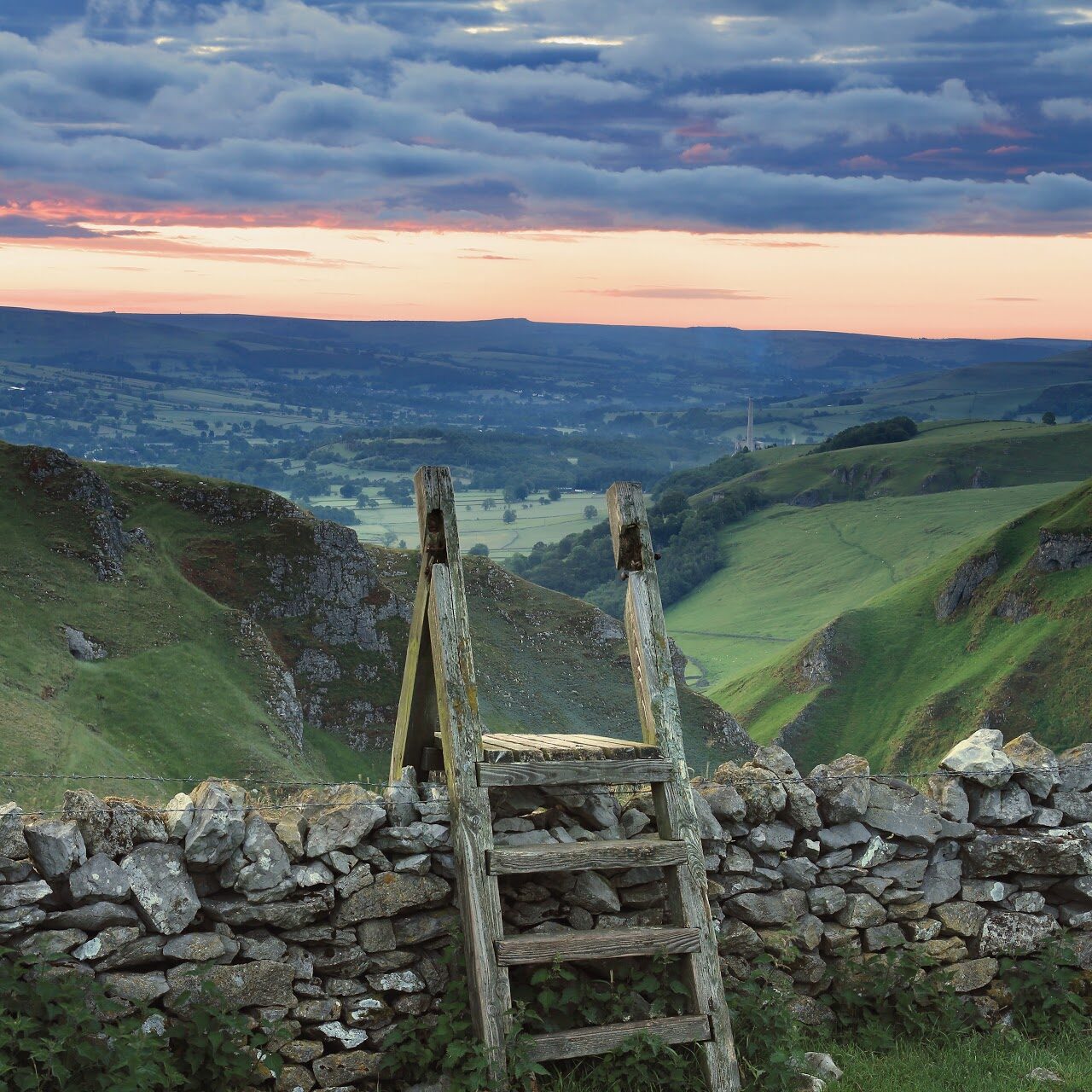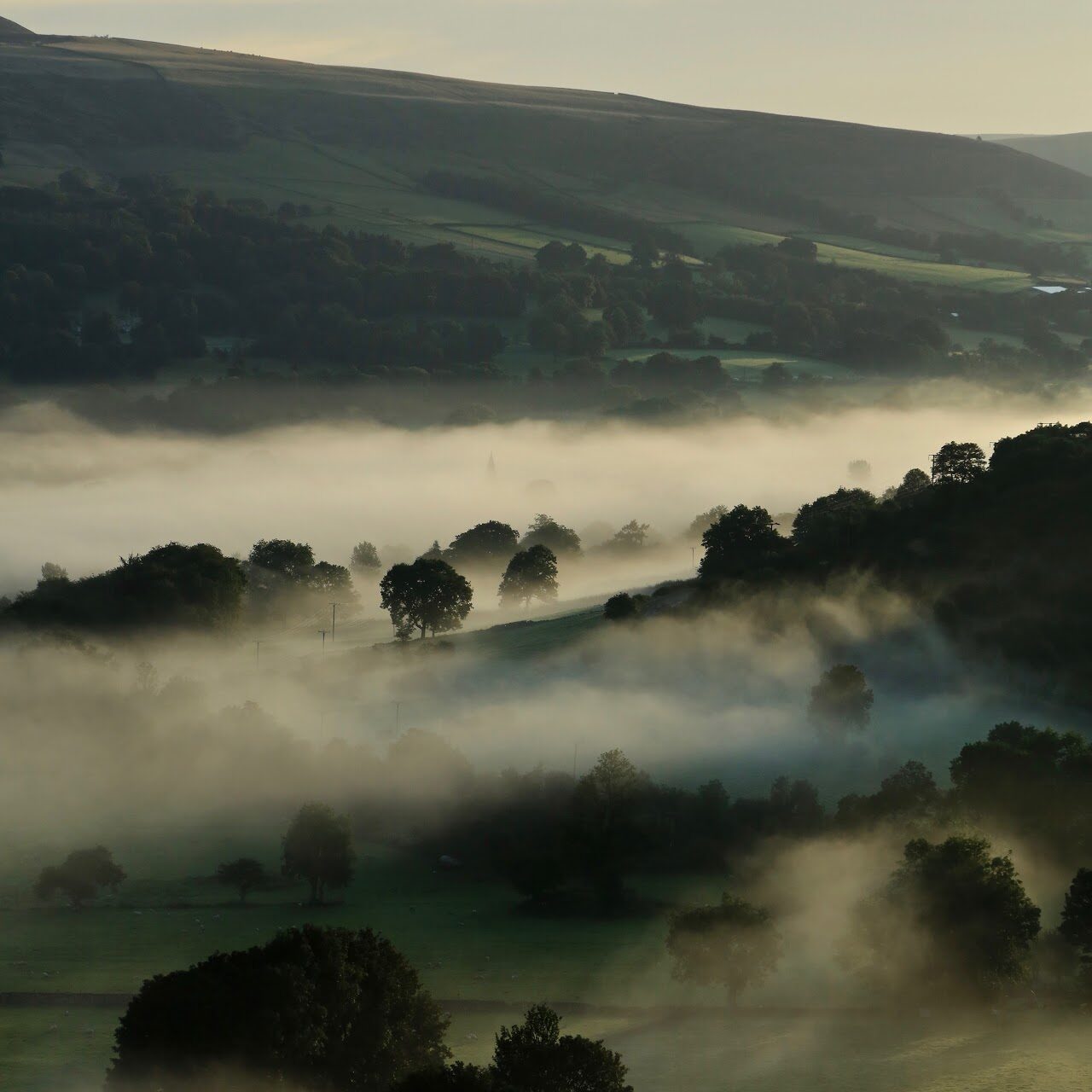 The second landscape image I decided to try something different. Wanting to print a monochrome image I headed out to the woods, more specifically Whitwell Wood in Derbyshire. However not being a huge fan of Black & White I wanted to push the paper even further. A set up of intentional camera movement was put together. As the camera captured an exposure of four seconds, I lifted my tripod head up and down to pull the tree creating an artistic finish. It was within these two images that reflective metal finish really stood out, the deep black and shiny white glistening on the paper.
In summary
PermaJet's Oyster 271 has been one of my favourites for some time now, opting for PermaJet Ultra Pearl 295 if I want a more unique looking print. I can now say I would be very happy using this new Titanium Gloss 300.
Do not let your images rot away on a computer or social media. Print them off and bring your creativity to life!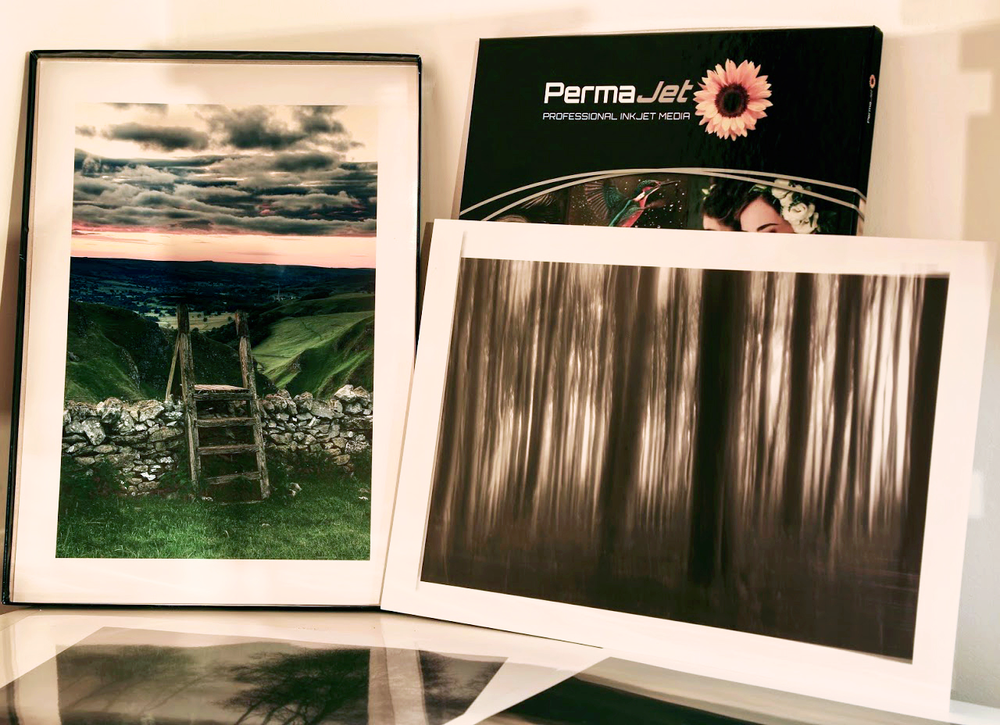 ---
Interested in trying it yourself? Pick up a pack of Titanium Gloss 300.