Before he left for Thailand earlier in the year our Brand Ambassador, John Denton, wrote an article about his preparations and expectations of the trip. In this follow up piece he describes the experience and how you can join him there in 2019.
---
After around 24hrs of travel, model Sophie Canare and I arrived in Chiang Mai airport. By now it was midnight, the airport was closing as soon as our flight was through and we hadn't a clue what to expect next. The first thing that hit us was the heat and humidity. It had obviously rained recently but was beautifully warm. Stepping out of the sterile body of the aircraft felt like being given a warm hug. That was the gentle part. Everything else was absolutely alien to us. The signage, the smells, the language we could hear around us. It always disorientates me to arrive in a new country where I just don't have a clue about how things work, which words mean what.
I felt a wave of relief when, stepping out of the arrivals door, we saw a very small man carrying a sign for 'DENTON'. I could have hugged him there and then but decided that might be against local protocol. In fractured English he introduced himself as our taxi driver and straight away belied his diminutive stature by picking up our two massive cases and stomping off through the airport. We were loaded into the local taxi, an open backed truck with bench seats along the sides and a tarpaulin top. Within ten minutes of arrival we were rattling through the rain soaked streets of Chiang Mai. We didn't have a clue where we were going and just sat grinning like idiots and laughing. If we were being kidnapped we loved it. A brief stop at a 7-11 for provisions and then onto our first camp, Chai Lai Orchid.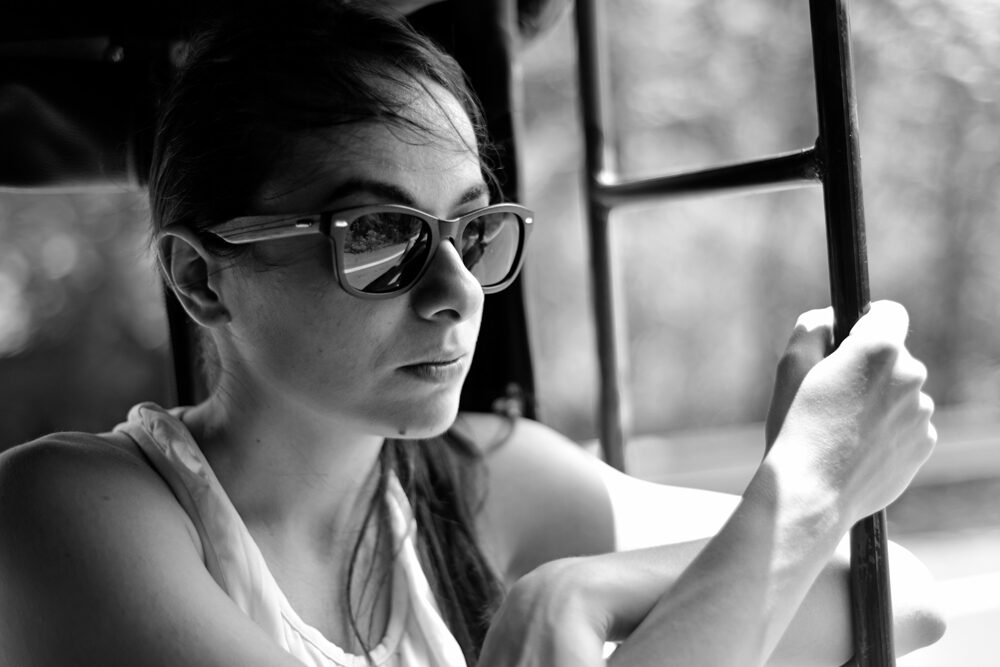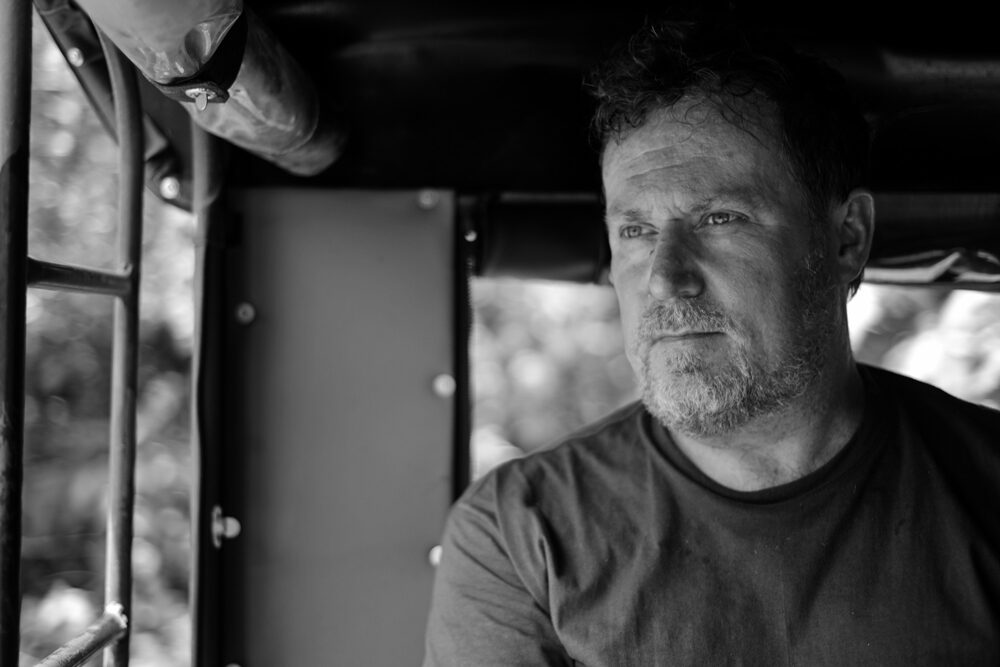 By day this is an idyllic camp set alongside the Mae Wang river in a forest clearing in a remote area in the hills outside Chiang Mai. At night it was a black space in a black void that we'd reached by zig zagging at no little speed and rocking around in the back of the truck. When we stopped we weren't sure whether we'd arrived or just broken down. Our driver indicated we should get out though and grabbed our bags, disappearing into the darkness over a rope bridge. We followed. Half way across I got a smell that I can only describe as animal. In the gloom ahead I could see my eyes adjusting on a big shape, the shape then moved and trumpeted. It was my first glimpse of Seavoy, the matriarch of the Chai Lai Herd and straight away I fell in love.
As we staggered to our accommodation we saw another three elephants and were struck by the gentleness that seemed to resonate from them. Plus the gas. There is nothing that says you're living amongst elephants more than the gentle sound of them snoring and farting as they sleep. I'm told I'm much the same. That night I lay awake listening to the cacophony of sound outside. Every animal/insect in the area seemed to be up for an orgy that night and was calling out for a partner. Normally I'd have been grumpy about losing sleep. This was so different though and I found it curiously lulling. That is until our resident gecko's started calling to each other from what sounded like my pillow. Their call is loud and almost their name. If you've never heard it before it certainly wakes you up.
Next morning we took breakfast and couldn't believe we were sat in the jungle, surrounded by creatures of all sorts and stood in front of us, munching her breakfast without a care for anybody was that beautiful Lady Seavoy. Over the next few days we got to know her much better. We found her to have a gentle, independence of spirit and an understanding of her role in a photoshoot. More than anything we saw the direct relationship between her and her mahout Mr Bay. They respected each other, clearly loved each other and either would do anything for the other.
Image © John Denton
Image © John Denton
This was something we'd taken care to explore before we left. Any elephant experience we went to had to be ethically sound in the way they treated the animals, the handlers and the visitors. Chai Lai Orchid certainly ticked those boxes on the surface and as we got to know them better we realised they were indeed the real deal. The elephants were previously employed in the logging business. When that stopped they worked in often terrible conditions in the tourist camps. Carrying multiple tourists through the forests in Gondolas strapped across their spine. This caused physical and psychological damage to the elephants and there were times that they went rogue and hurt their handlers and visitors. In one incident we have knowledge of a mahout was killed after begging owners not to work his elephant that day. They insisted and the elephant killed the handler. Not I would suggest, the animals fault or an industry we wanted to support. Chai Lai has a very different approach and both the staff and the animals all have a back story that the organisation is helping them leave behind through education and training. It's a wonderful place to support and we do so whole heartedly.
In the next two weeks we stayed in even more remote jungle camps (in one memorable place just a roof and mosquito net covered us from the surrounding forest) to five star accommodation in the heart of Chiang Mai. A modern city that embraces it's Thai character and hasn't been trampled by the Western Mega Corporations as well as having a delightful old town right at it's heart. We shot images in waterfalls, in Buddhist temples, in bustling night markets and lonely banana plantations. We sweated and swam, trekked and ate amazing food. We met people from all over the world and shared their stories. Most of all we made plans. Plans to come back and plans of what we were going to do with all the beautiful images we'd shot.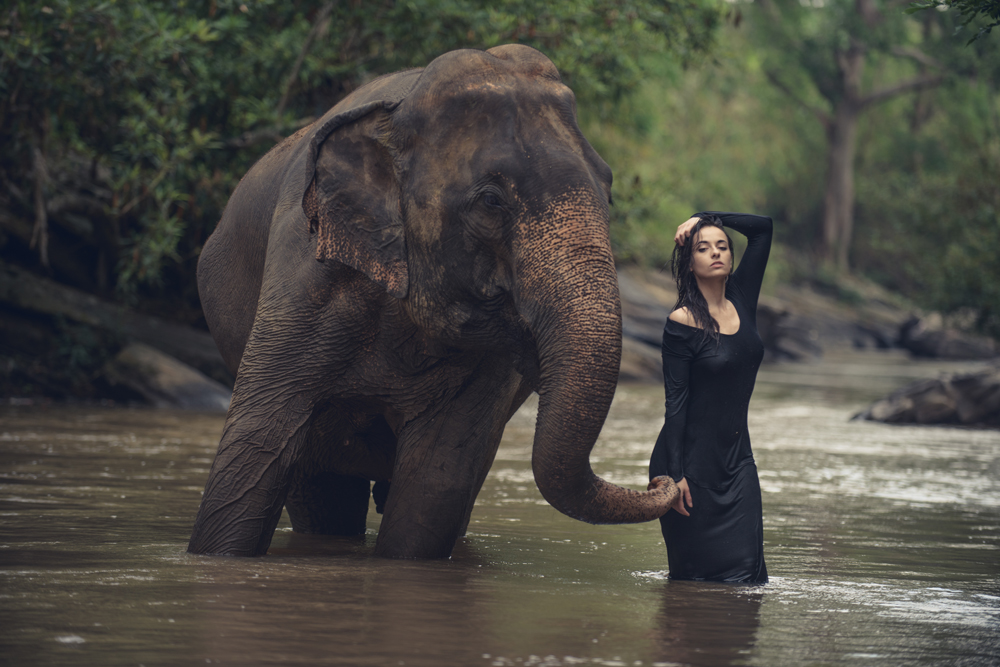 Image © John Denton
Image © John Denton
Image © John Denton
Image © John Denton
Once home it was time to get post-producing and printing. Firstly I prepped my computer. A Datacolor Spyder is my calibration tool of choice and allows me to confidently assess the colours on the screen, making sure that the red I think I'm seeing is actually red in the computers mind too. When printing I also make sure to use ICC Profiles, which PermaJet have readily available to download from their website. They also offer a free custom profiling service. When loaded the profiles give the most accurate rendering of those carefully measured colours on the paper.
Then it's time to make sure that my printer (an Epson SC-P600) has the latest drivers and software. Print a nozzle check and we're good to start creating some art. Having been idle for so many weeks the printer had a dead nozzle in the blacks which took multiple nozzle checks and clean routines to clear. All I can say if you're in this situation is stick with it and keep going, it will clear eventually.
Image © John Denton – Printed on FB Mono Gloss Baryta 320
Image © John Denton – Printed on Photo Lustre 310
Before we left I wrote an article saying that Photo Lustre 310 and FB Mono Gloss Baryta 320 would be my best friends for these photos. They were, but Titanium Lustre 280 snuck back into my top listings because of the beautiful way it renders highlights.
The best option is to look at your image, look at the list of attributes of the various papers and decide which ones match the way you want your finished artwork to look. This is not a science. Experiment. Find what works for you and your vision. In talks I work through the whole Creative Jigsaw Puzzle. There are many, many different pieces in that puzzle but the final ones I drop into place is the paper, frame and location of the finished artwork.
I now have a number of new pieces in my home gallery and once the new Birmingham studio opens you'll be able to come along and look through some of my favourites. Thank you to everyone who made the trip possible. James De La Cloche is an old friend from Jersey who now runs a wedding and portrait studio in Chiang Mai. He acted as our local guide and all round guru and I can't thank him highly enough. His partner Sue is gorgeous and wonderful in equal measure and contributed a great deal to the success of the trip. All the team at Chai Lai Orchid will be forever in our hearts for the work they do and the welcome they gave us. Elizabeth and Daniel Wormley allowed us to share their wedding celebration and we loved it. A more beautiful couple it would have been difficult to find. Finally to Sophie, my partner in art, my muse. Thank you for everything.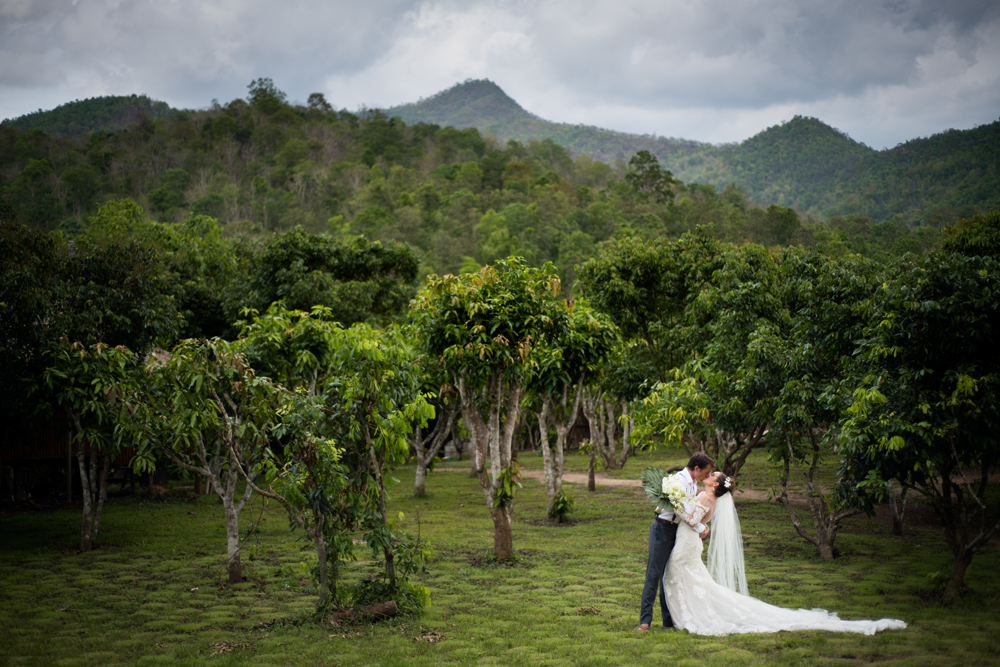 Image © John Denton
The images are coming together nicely in a book we're writing on our adventures this year. If you would like to join us next time, we are running a trip from 5th to 18th February 2019. You get your flights out there and then it's fully inclusive of meals, accommodation, models and elephants. Email me with any questions john@dentonphotography.co.uk.
Sophie's Thoughts…
So you embark on a journey to another world. You are excited; utterly unsure of what to expect. Expectations scare you; you are better off not hearing from previous visitors about their amazing experiences there. You are better off not letting them describe the creatures they have encountered. You see the eyes of your listeners widen as soon as you mention the name of that foreign world you'll be visiting. And it is enough, it is more than enough. Even your imagination doesn't dare to intervene.
Then the day finally arrives, and you are on your way to discover foreign magic. The first time you step foot on the land, your whole body feels different. You can't tell just what it is yet; it takes time to sink in. But as you wobble on the back seat of a foreignly designed vehicle, as the heat penetrates your tired, tense muscles, as you look around and try to read letters you know you're not familiar with… You suddenly let go of your previous self-containment and allow the astonishment to write caricatures all over your Western face.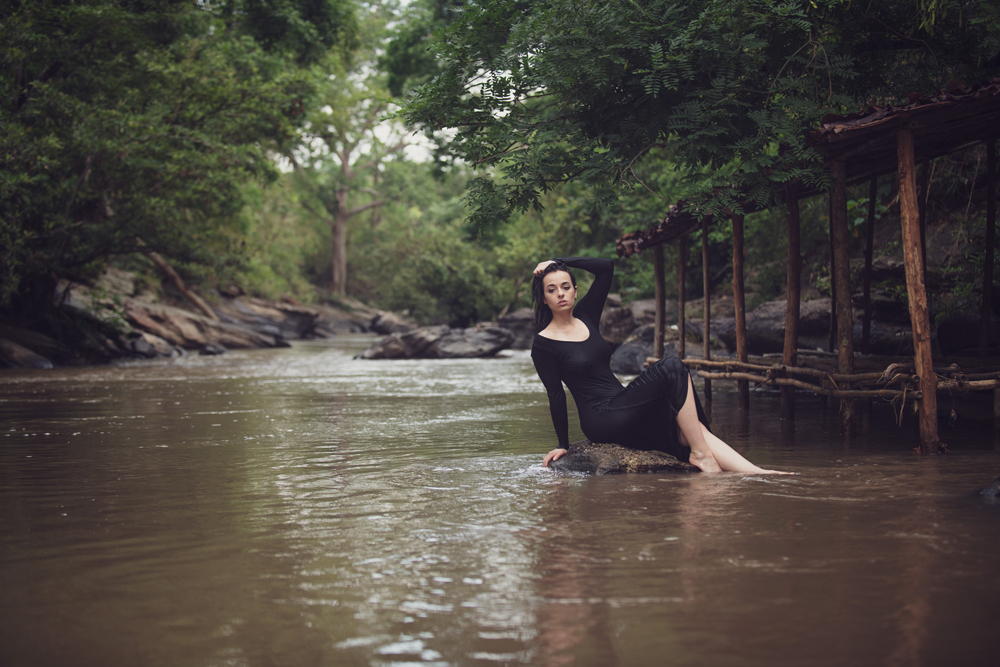 Image © John Denton
For Thailand is really nothing like your European motherland. It has virgin beauty and modesty about it that you cannot understand unless you've felt it for yourself. That simplicity and modesty fills you up with awe and you are almost scared to break it with your 'dirty' westernised feet. The calm behaviour of the elephants strolling indifferently around, their handlers laid back nature and the acceptance in their eyes that prevents any fear from growing roots; it is all, well, simply unreal.
You will not remain here for long; part of you wants to stay forever, but there is another part of you, the reasonable one, that knows you're not going to be surviving this lifestyle. You're not bred for it. You're able to explore it, to sigh and squeak in excitement, but you are a child of fears and hesitations. You fight for causes worth it and not worth it, instead of accepting life and choosing the wise battle of survival. And you need to be spoiled. You have always needed to be spoiled.
Returning to your European world is something you haven't expected to be looking so forward to. But you are, because you impatiently want to share your experiences and be looked up at in the same astonishment you were possessed by in the foreign land. You have not just memories but actual physical evidences, as you've captured the magical moments on camera. Of course, with yourself on them to make sure everyone knows… It was you who went there and experienced that. You print them on the best quality paper you can find, you frame them up and you put them around your house. Now you're ready to have guests and be interesting.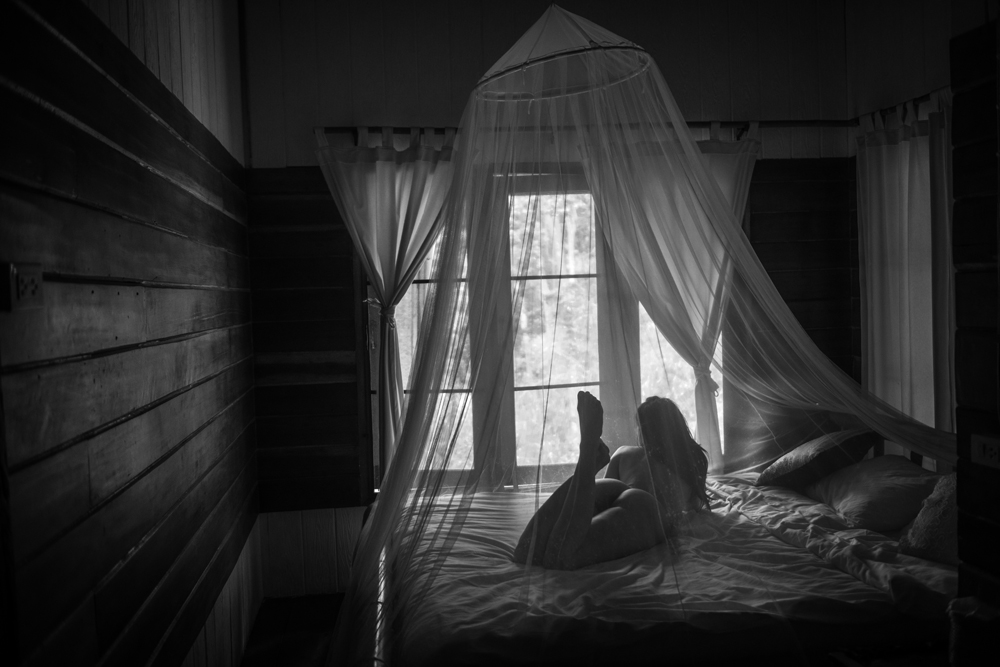 Image © John Denton
Then one day on a sober, rainy day, back from a long day at work, tired and hungry, you enter your home and turn the lights on. You look around and gorgeous, virgin, foreign beauty stares at you from every print. Each one whispers at you warmly, invitingly, and peacefully reminds you of an experience of a lifetime. And it is at that moment, only after such a long time, that you feel a strange tremble in your heart; the tremble of realisation that you have made a dream come true.
#JohnDenton #photography #print #FBMonoGlossBaryta #PhotoLustre #Titanium #Thailand #Adventure #PermaJetBrandAmbassador