Let us help you from the comfort of your Home, Office or Studio…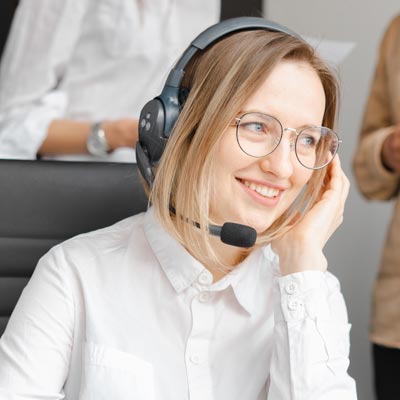 We pride ourselves on our technical support and understand that there can be many variables of settings in areas of colour management and printer output controls.
Whilst we endeavour to support all our customers' needs free of charge via phone, fax and e-mail, our investment in this software is a another way of achieving that support.
The interactive support programme allows a PermaJet expert to logon to your home/office computer and then guide you (by taking control of your computer mouse/keyboard) through the various settings for perfect colour management and printer ouput – we will be talking to you on the telephone at the same time explaining our actions.
This live support can be used by you for any aspect of training or advice you might need on colour management. This can involve covering how to install the ICC profile, how to set up the print settings correctly in your application, how to set the printer driver for correct usage of the profile. You can be using Photoshop, Photoshop Elements, Lightroom, Affinity, Aperture, Corel, Paintshop Pro etc. on a PC or MAC.
The current charge for each 20 minute support session is shown in the table below. Each session is charged in increments of 20 minutes support time, monitored from the time of mouse/keyboard control being handed over to us to the control being handed back and session ended.
For your own peace of mind, you can exit the service at any time by one click of your mouse meaning you retain and maintain personal security control of your system at all times. The connection is 100% secure.

Simply call us on 01789 739200 and request an interactive support session with one of our technical support staff – you will be guided through the connection process which involves installtion of a piece of software from the internet and takes about two minutes to setup on your computer.