PermaJet has developed an exciting relationship with Jack Lowe, a talented photographer and loyal customer who is currently working an intriguing project – The Lifeboat Station.
After working in digital retouching and printing for the past fifteen years, Lowe decided it was time for a self appointed "mid-life correction". Lowe is on a mission to photograph every Lifeboat Station in Britain & Ireland by creating beautiful, timeless images with an ancient technique with an aim to unite the RNLI community whilst highlighting the importance of an incredible service.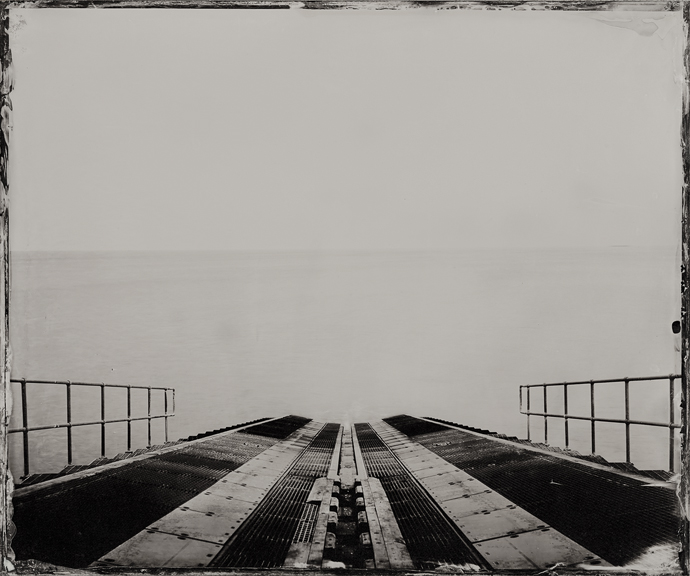 The Slipway at Cromer Lifeboat Station, Saturday 17th January 2015 (10×12″ Ambrotype)
Having spent the first few years of his life on a boat, Lowe's interest was consistently strengthened throughout his childhood. "When I was 8 years old, I joined the RNLI's junior membership club…I became hooked as soon as I laid eyes upon the shipyard in Cowes on the Isle of Wight" Lowe's dedication to the RNLI continued to remain strong and he raised over £6,000 for the charity by completing three Great North Runs.
What makes The Lifeboat Station Project even more captivating, is that he uses a technique from the 1850's called Wet Plate Collodion. At the age of 9, Lowe developed a real connection with photography on receipt of a Kodak Instamatic from his grandmother. The experiences from which greatly influenced the process used in this project. "I didn't want to just leap into the vast sea of digital photography; I wanted to make photographs again just like when I was a boy and, moreover, to combine that with a really, really good idea."
By photographing the view from the station, the Coxswain (personnel in charge of the boat itself) as well as a group portrait of the crew, Lowe has captured the essence of the stations environment and the incredible teams who occupy them.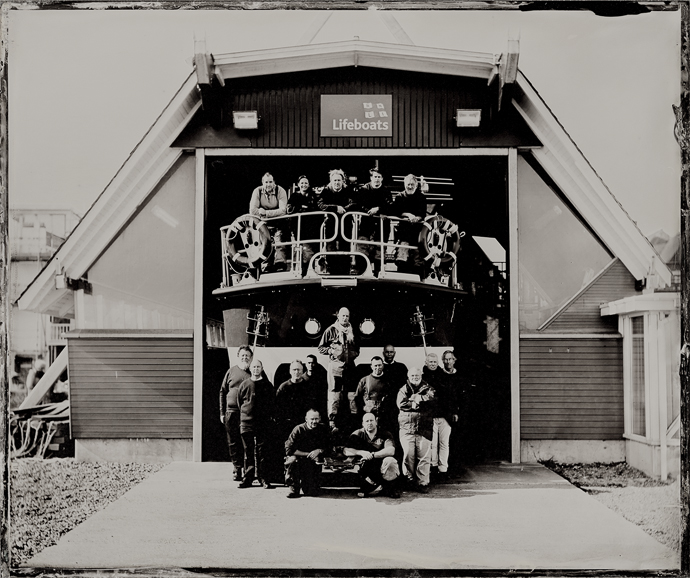 Aldeburgh, Suffolk
Each image not only acts as a document of the site, but a physical record. This is because each image is created through a process of coating, sensitizing, exposing and developing a glass plate known as an Ambrotype from which prints can then produced. "I'm making photographic objects — in essence, unique sculptures far removed from the confines and grip of computers which is very unusual in the medium."
Lowe develops the plates in his mobile darkroom (a converted NHS ambulance called Neena), which he admires for its ability to inspire participation and engagement between photographer, sitter and ultimately, the viewer. "The lifeboat men and women are able to step into my mobile darkroom and witness the magical, beautiful process for themselves. As a result, they leave the station feeling that they've been a part of something special, a part of history and enjoyed a day that will live long in their memories." By giving each station two prints, the relationship between artist and station will remain in tact and positive for years to come.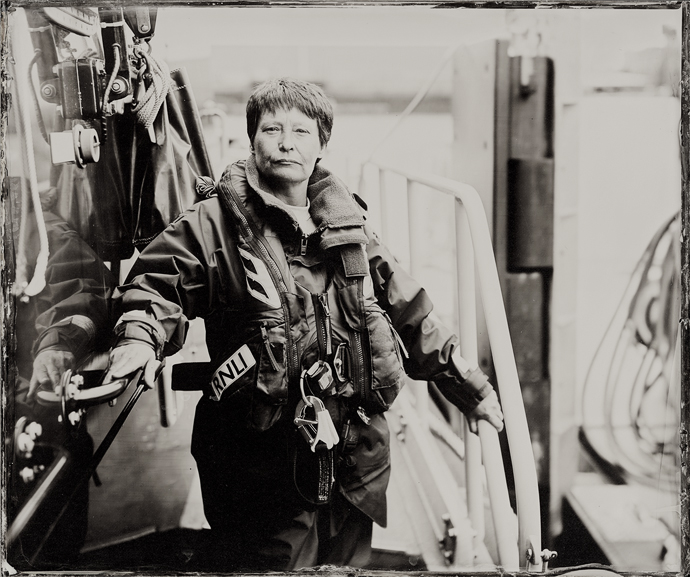 Nicki Wood, Sheerness
Lowe has big plans for the outcome of this project with an aim to produce a multi-volume book and an exhibition where each of the 700 glass plates are hung geographically around a large space. "As the audience stands in the middle of the venue and looks around, the sensation of seeing the entire coastline of the British Isles captured on glass will be extraordinary." We can't wait to see the finished outcomes and admire Lowe's determination to create such a unique and iconic body of work.
The Imaging Warehouse is really excited to sponsor Jack with this project, as it is being entirely self-funded with help from supporters.
"We are keen to support The Lifeboat Station Project as we believe in the importance of using visual imagery to communicate significant ideas and concepts." Robin Whetton, Managing Director of The Imaging Warehouse.
Lowe uses Ilford Rapid Fixer supplied by The Imaging Warehouse to develop his plates on the go. "I love straight forward, cheery, no-fuss suppliers who have what I need and can ship it reliably. That, for me, is epitomized by the IWH."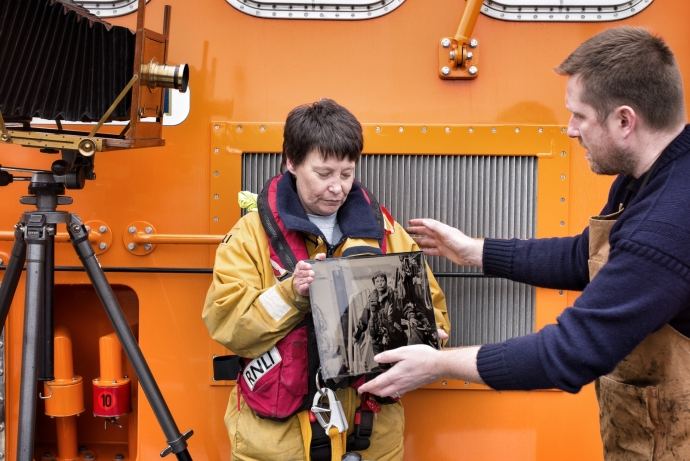 Handing Nicki Wood her freshly made plate at Sheerness on 26th April (photograph by Jonathan Knowles)…
For more information about the project and to keep up to date with recent shoots, please visit http://lifeboatstationproject.com/
If you would like to contact Jack Lowe directly, please click here.
#inspiration #JackLowe #Photographer #RNLI #LifeboatStation