After doing all the hard work for creating art through your paintings or photographs and then using calibrated equipment and rendering the right colours, sometimes, we still end up getting a washed-out prints of our visualisation.
The reason being, many times we choose the wrong media for our prints. The choice of media is important both artistically and technically. A good choice of printing media compliments the art, takes artistic expression to next level and creates value for the collectors. Technically, media is a vital component to define longevity and durability for years to come. Whether it's abstract or a portrait or a landscape, choice of media plays a crucial part in the Fine Art printing process.
But remember that selection of media is a very personal artistic decision; only artists can determine what media conveys their vision. There are no hard and fast thumb rules for this. Every artwork, whether it's a photograph or painting, speaks to us in a deeply personal and spiritual way. It all depends on what kind of mood or emotional content you are trying to create. We always suggest that you get the image printed on variety of papers at the start to determine what suits your body of work and your visualisation of final output.
Components of a good Fine Art media
Material of the media
Coating technology
Tone of the media
Weight of the media
D-Max value
OBA – Optical Brightening Agent
Media Surface Texture/ Finish
Print Permanence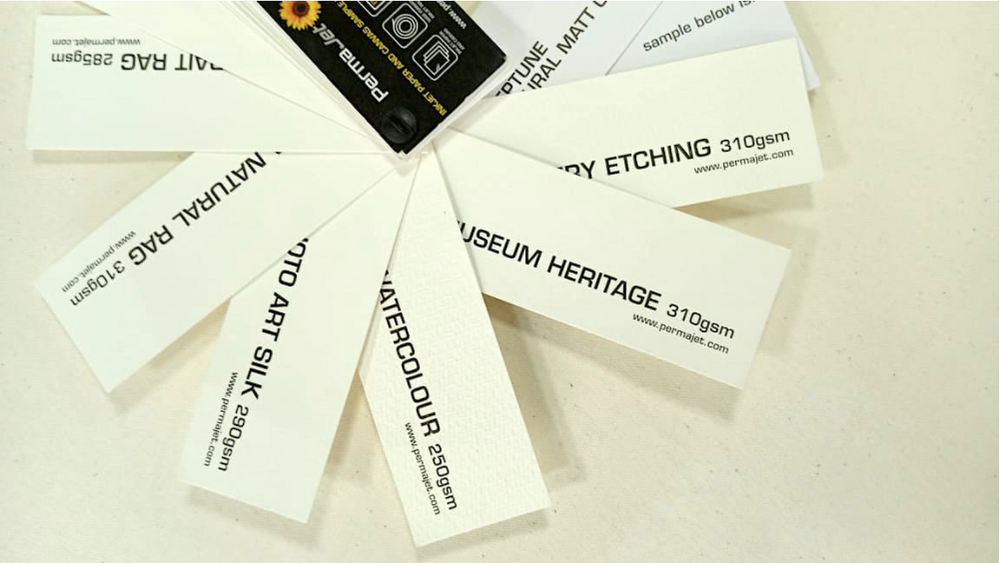 1. Material of the media
A good media for Fine Art inkjet printing has at least two layers: one layer of Paper/ Canvas base and the second layer of coating applied on that base. Many of the best media bases are made out of Cotton (rag) fibre, Wood Cellulose or a combination of both. Another consideration is that the media needs to be acid-free with pH value of 7 or more (any presence of acid in the paper will make the prints fade or discolour faster).
2. Coating technology
Fine art media needs to be coated for the best print results. There are 2 coating technologies used for pigment ink printing…
Microporous coatings The coating consists of a fine layer of ceramic material ground to fine powder. Paper with this coating dries quickly. However, because of its porous nature, this paper is not recommended for use with dye-based inks as the ink will be constantly exposed to air and may lead to discolouration over time. The best match for this paper is pigment-based ink.
Resin-based coating (RC papers) This is a fibre-based paper popularly used in consumer wet-prints from the darkroom, but has since been widely used in digital inkjet printing. The paper consists of a base substrate made from plastic and is encapsulated by two thin polyethylene layers. A microporous coating is then applied on top to make it suitable for printing. Although the paper is highly durable, many artists feel that it feels too much like plastic, and lacks the feel and texture of traditional paper material.

3. Tone of the media
Inkjet papers can be classified as warm or cool tone. Cool papers are brighter white, while warm inkjet paper is a subtle natural white tone.
The choice between warm and cool is subjective and will depend on the overall look desired for a print. Keep in mind that the tone of the paper sets your prints white point. Also, you will get better perceived contrast from a cooler white paper.
4. Weight of the media
This is depicted as a GSM – Grams per Square Meter. If you take your normal office printing paper it's generally around 60-100gsm. 110-140gsm is typically traditional poster and flyer paper, as it's sturdy enough to withstand little wear and tear, but too thin for fine art prints. We recommend 170-250gsm as a minimum weight for fine art printing. 250 to 400gsm is generally the weight for premium fine art medias which are strong enough but at the same time bendable (can be rolled).
5. D-Max value
D-Max is the measure of the deepest black a printer and paper combination can reproduce. It's a major quality factor in fine art prints. All papers have their D-Max value in the specifications.
6. OBA – Optical Brightening Agent
These are the chemical compounds used to increase brightness & whiteness of the paper. Papers in their natural state are off-white, creamy or warm. These agents trick the viewers eye into perceiving the brighter white by reflecting blue light of the paper. Use of OBA in fine art papers is controversial as they break down over the time causing paper to come back to its native white point. Many artists demand paper with no OBA's.
7. Media Surface Texture/Finish
Typically there are two kinds of papers when it comes to finish: photo papers & matte papers. Photo papers such as Glossy, Satin, Lustre & Metallic use Photo Black ink while matte papers, like cotton, Alpha Cellulose & canvas use Matte Black inks. In addition there is newer crossover technology of Fibre Based Baryta papers.
Glossy – Has a reflective coating; gives a bright and shiny appearance; prone to show fingerprints and dust on the surface. Generally not suitable for framing behind glass and displaying under bright lights. Coating creates glare which can be distracting.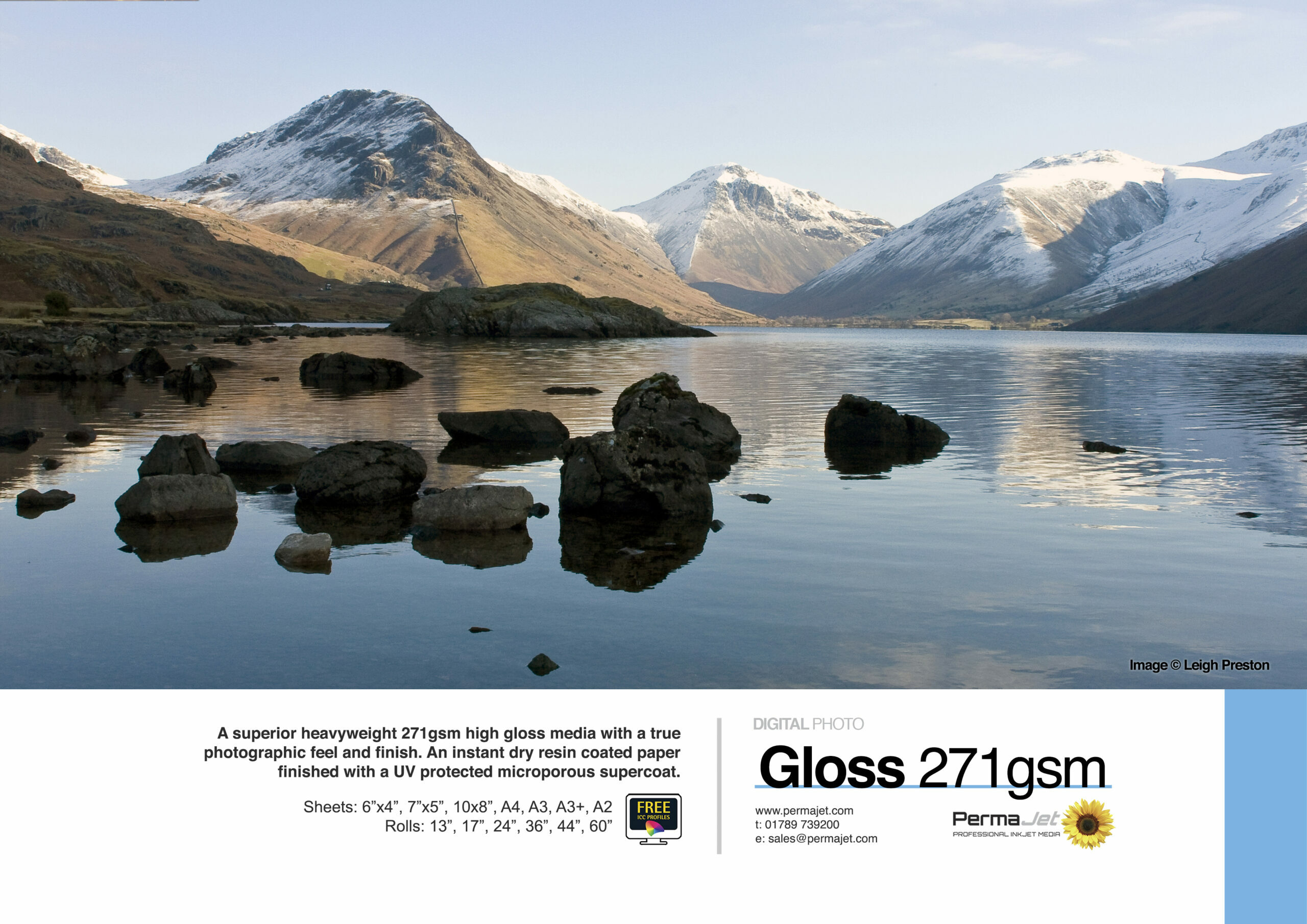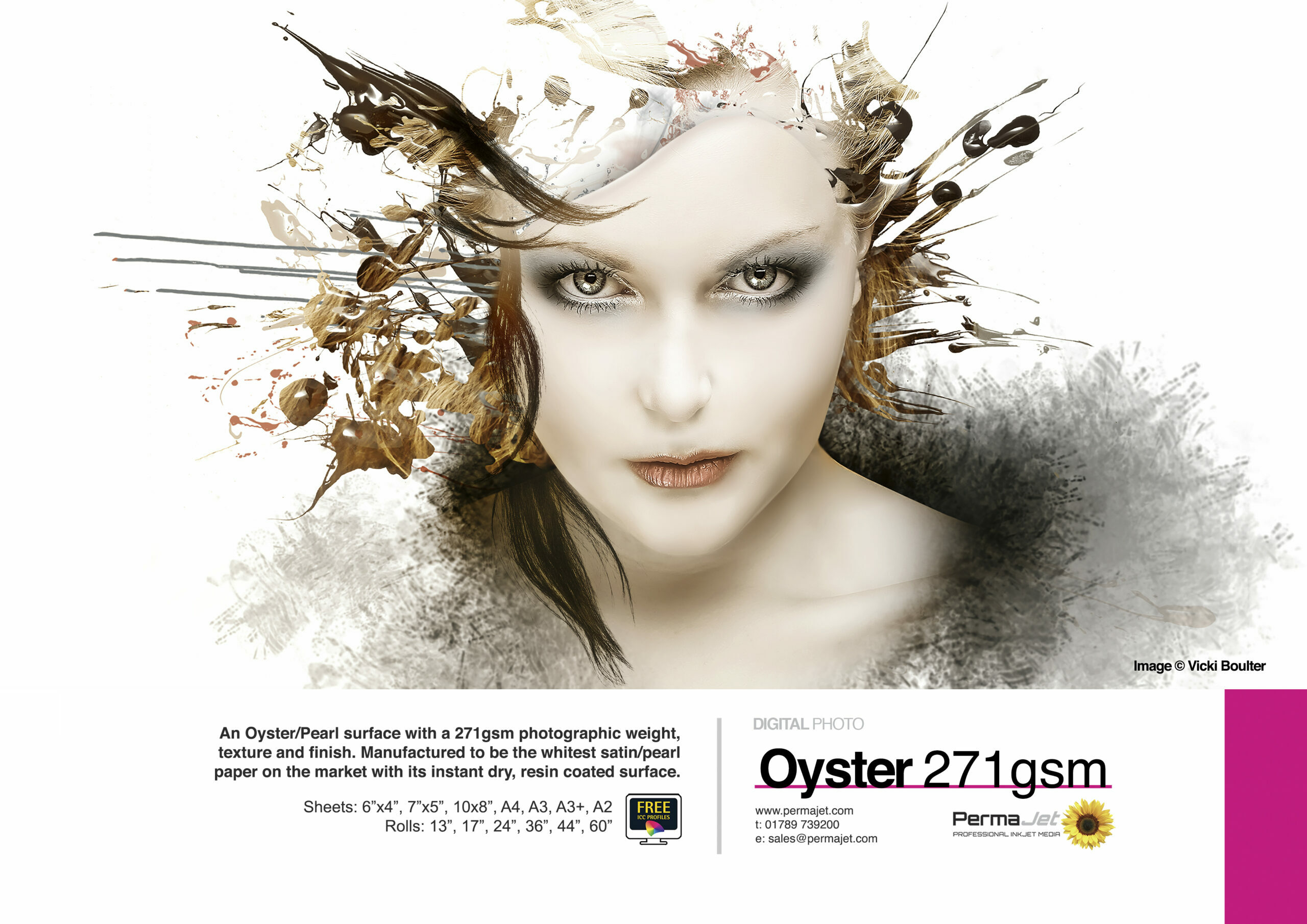 Semi-gloss, lustre, satin & metallic – mid-points between glossy and matte, showcase great colours and have resistance to fingerprints and dust. Have less glare than glossy but do not show deepest black which glossy can give.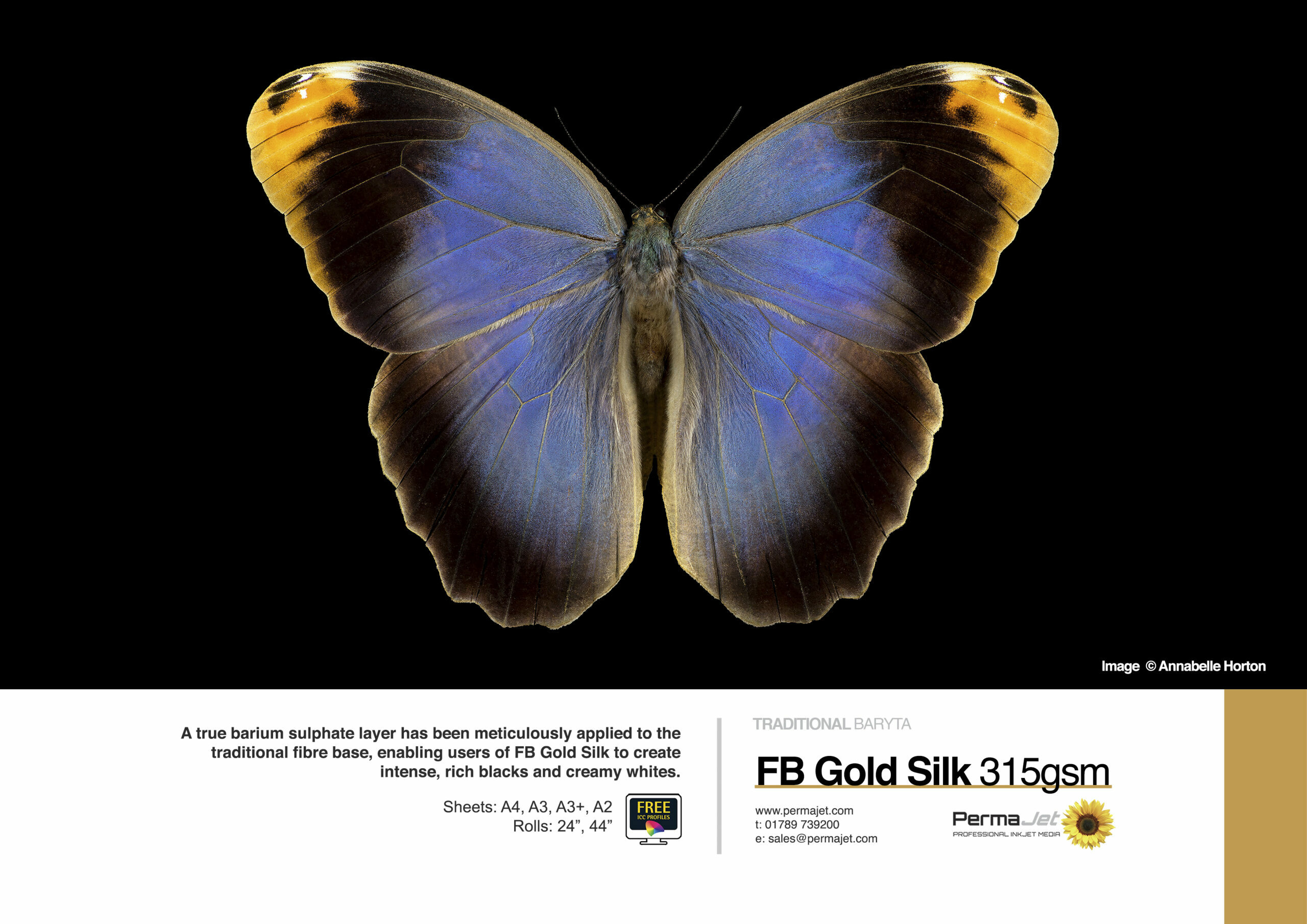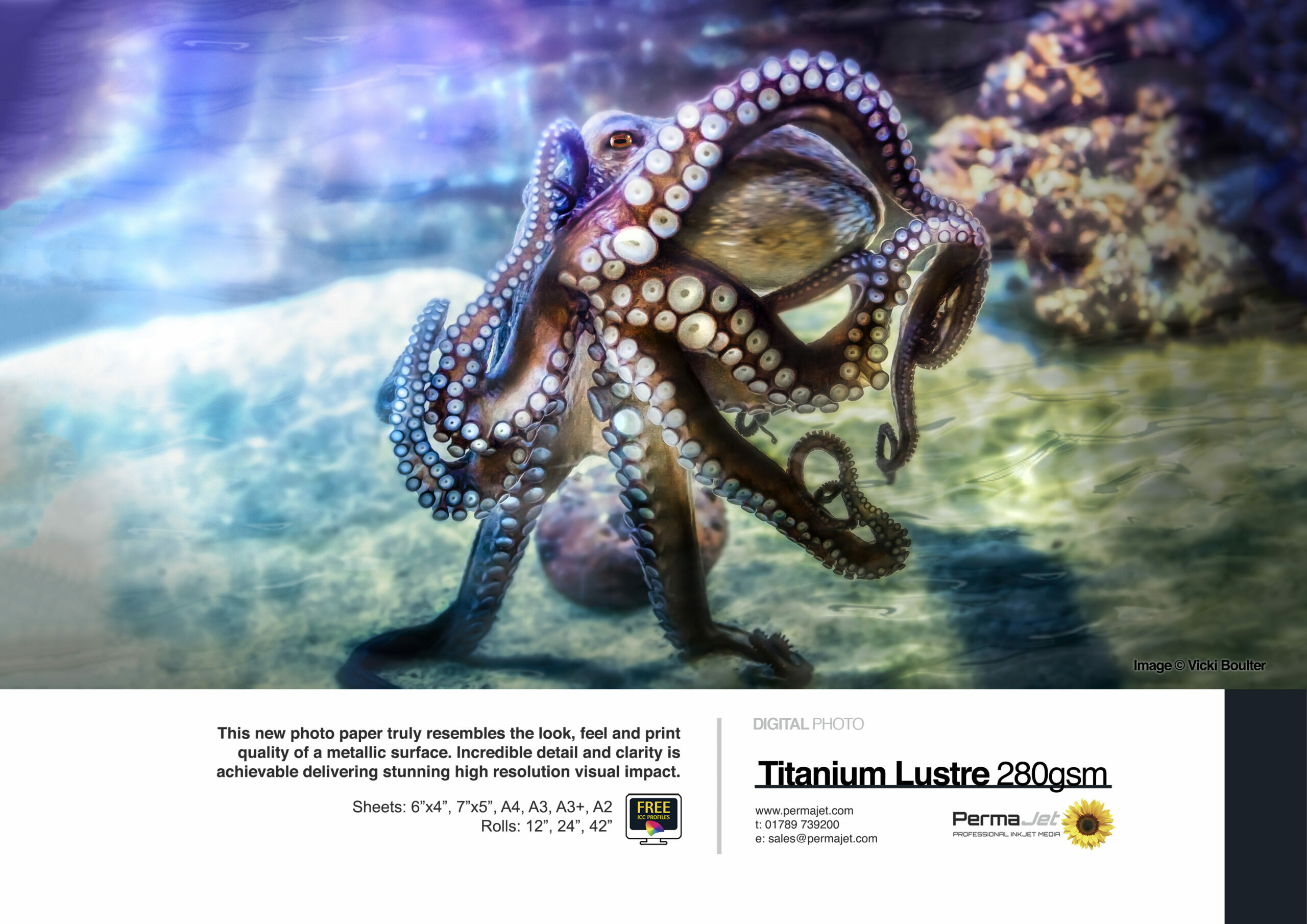 Baryta – Back in the darkroom days, gold standard of silver halide papers were those Fibre Based, air-dried, double weight papers with smooth reflective surface. Now the Baryta papers have defined gold standard for inkjet photographic papers with rich blacks, wide gamut, great contrast and sharpness, and smooth tonal transition. These are perfect for black and white prints.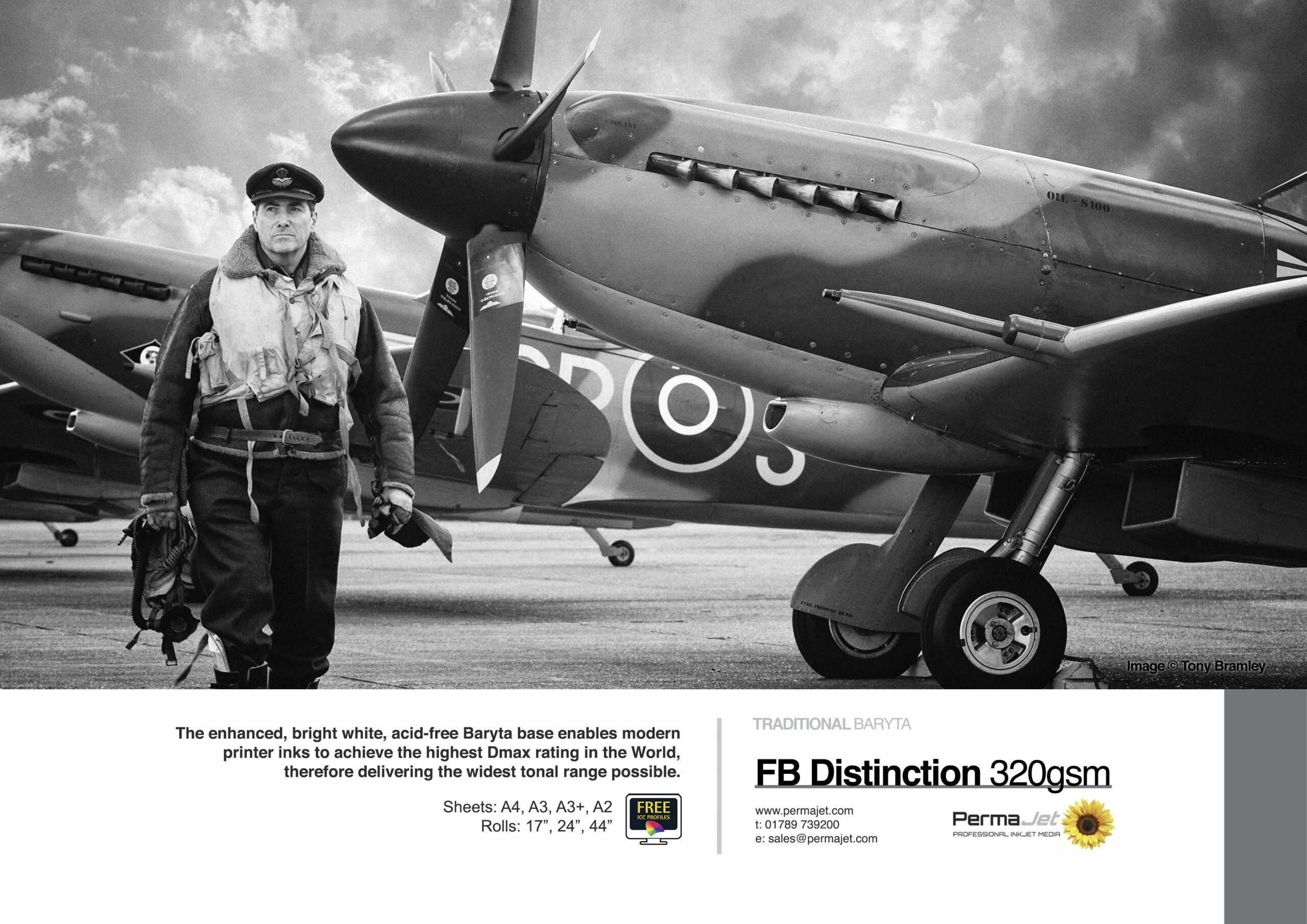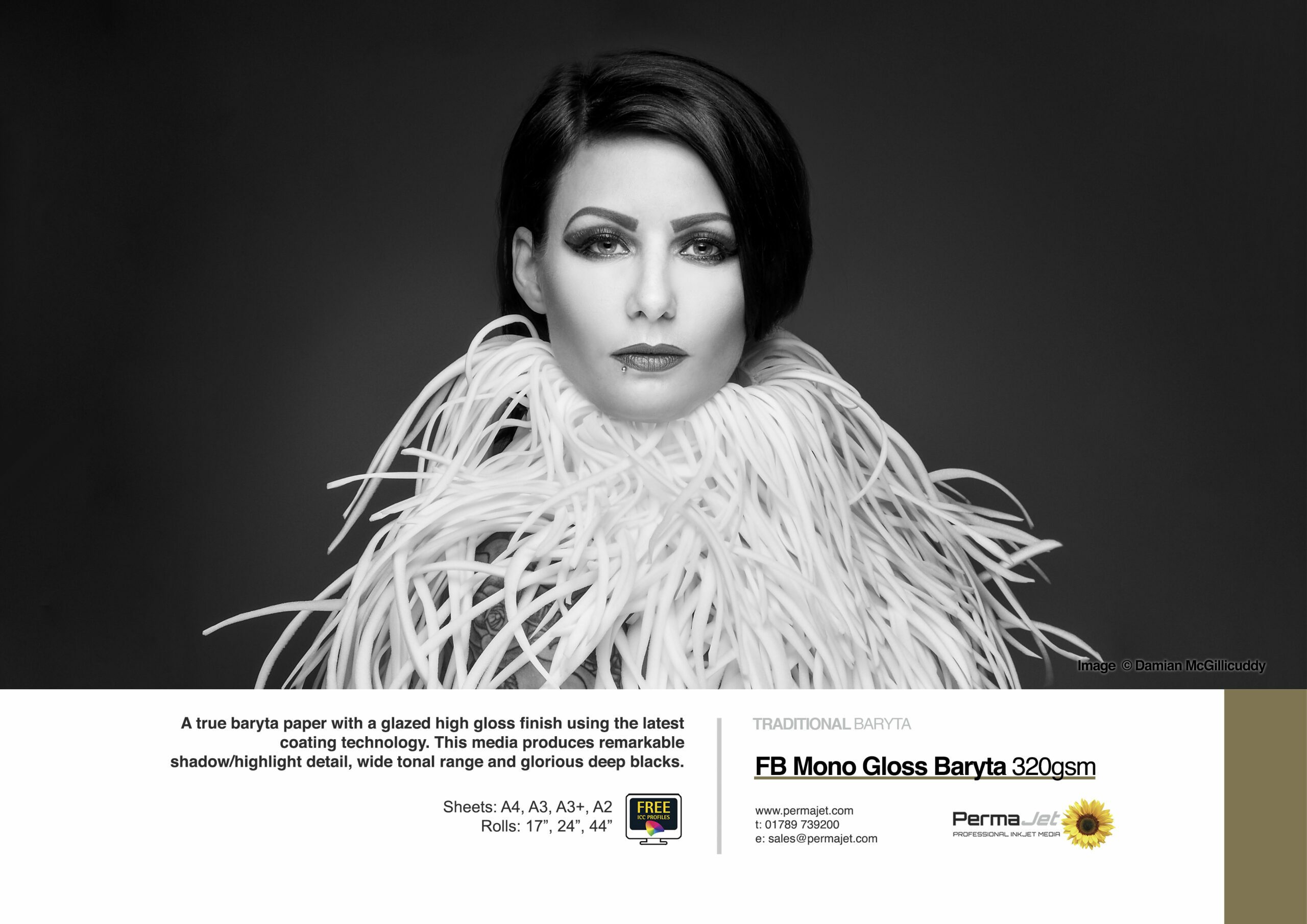 Matte – Will not show reflections and works well behind glass and under bright light; Fingerprints and dust are of less concern but can be prone to damage while handling; Wearing gloves will decrease the chance of damage while handling (therefore at Nature Works we always provide a pair of gloves with our archival prints). In matte finish you also get smooth or textured options. Both finishes have their uses depending on how you want your final output.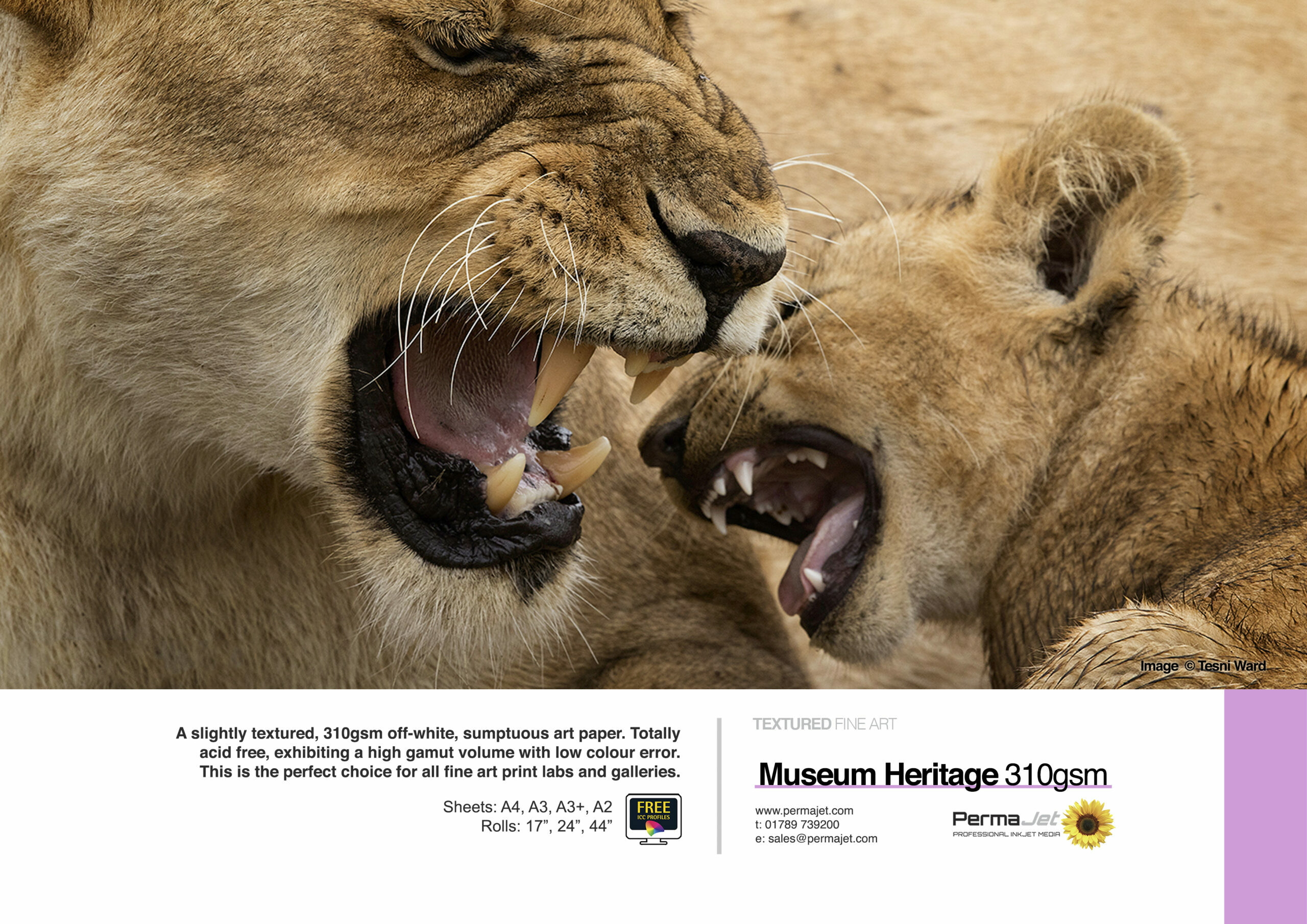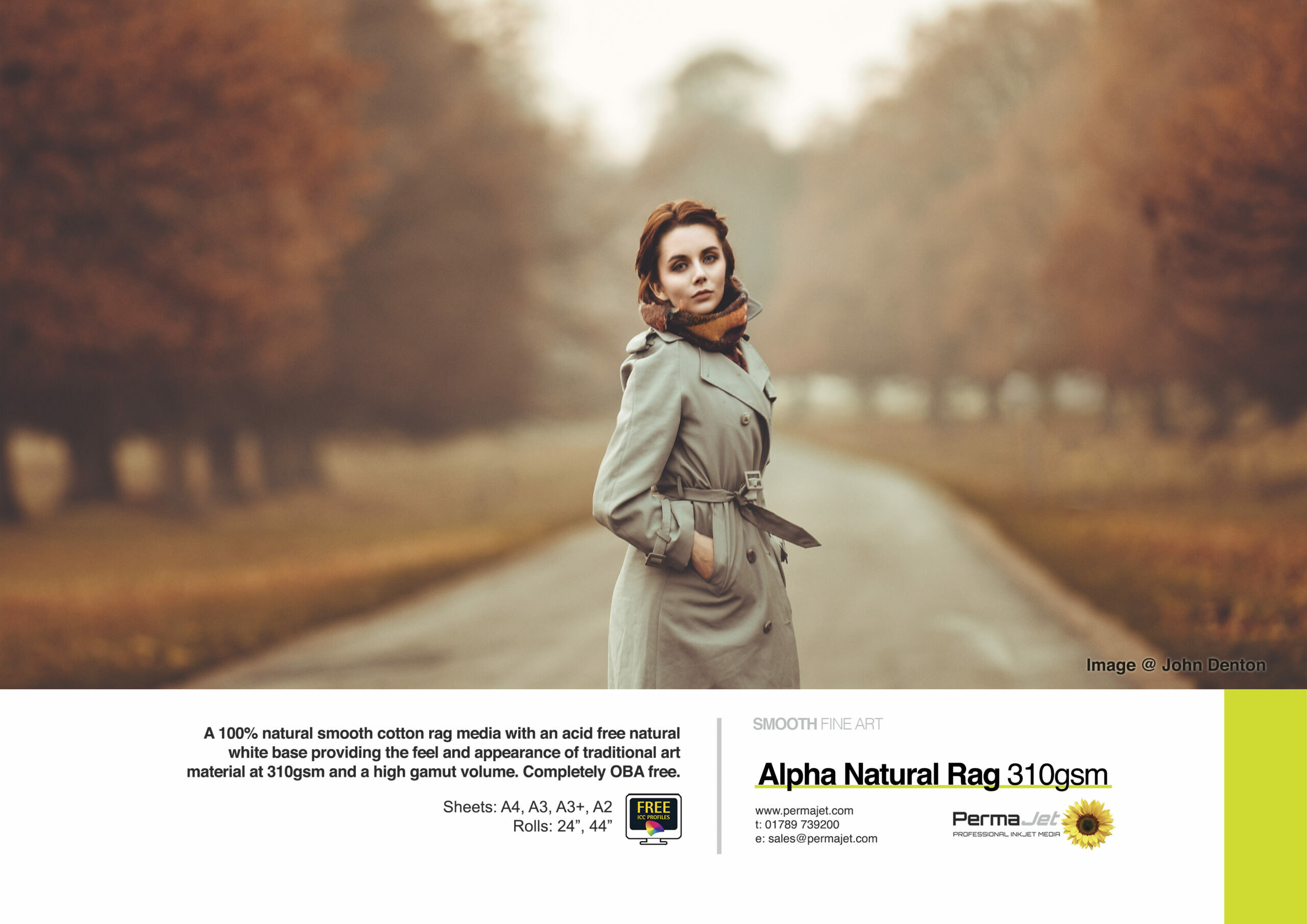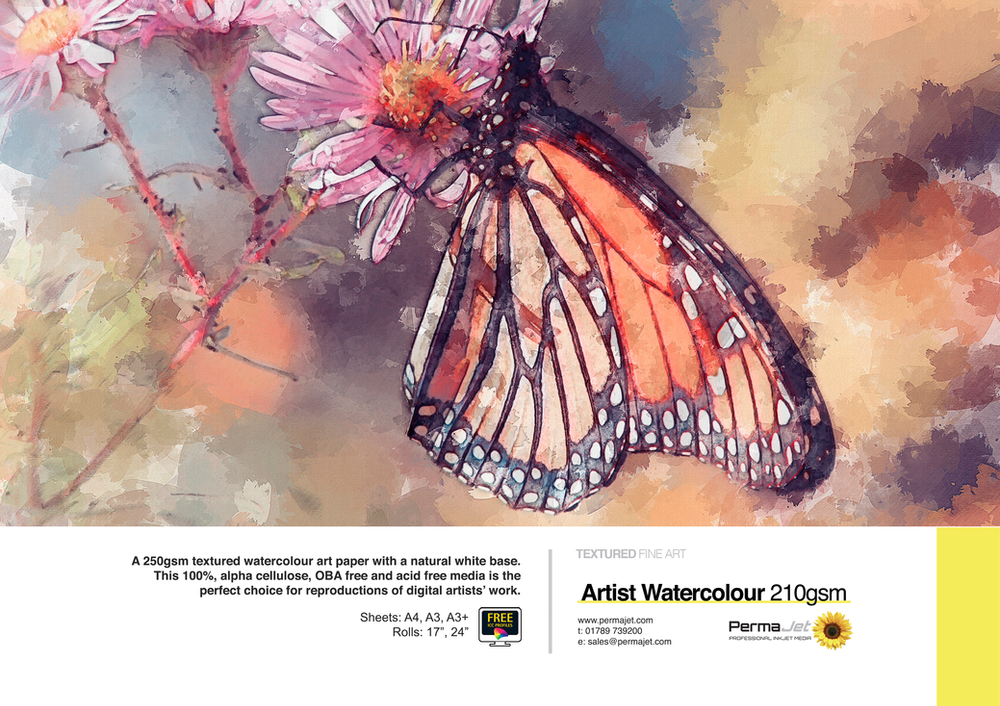 8. Print Permanence
Print Permanence means longevity of the printed material and preservation of quality. Over time, optical density, colour balance and other qualities of print will degrade. Rate of deterioration depends on three factors: inks, media & exposure to environment. Fine Art prints use archival media and archival inks for longevity and preservation. They should be displayed indoors and preferably framed for more longevity.
Some tips on choosing the right paper for your image
The media should match the ink technology used e.g. Dye or Pigment; Photo or Matte
The media should suit the subject matter and objective (display/collections etc.)
The media must suit your personal preference
Finish of the paper, matte/glossy/satin/semi-gloss/lustre/metallic/baryta are generally personal choices, but in Fine Art printing, matte finish is without doubt the best overall suitable finish available for your work.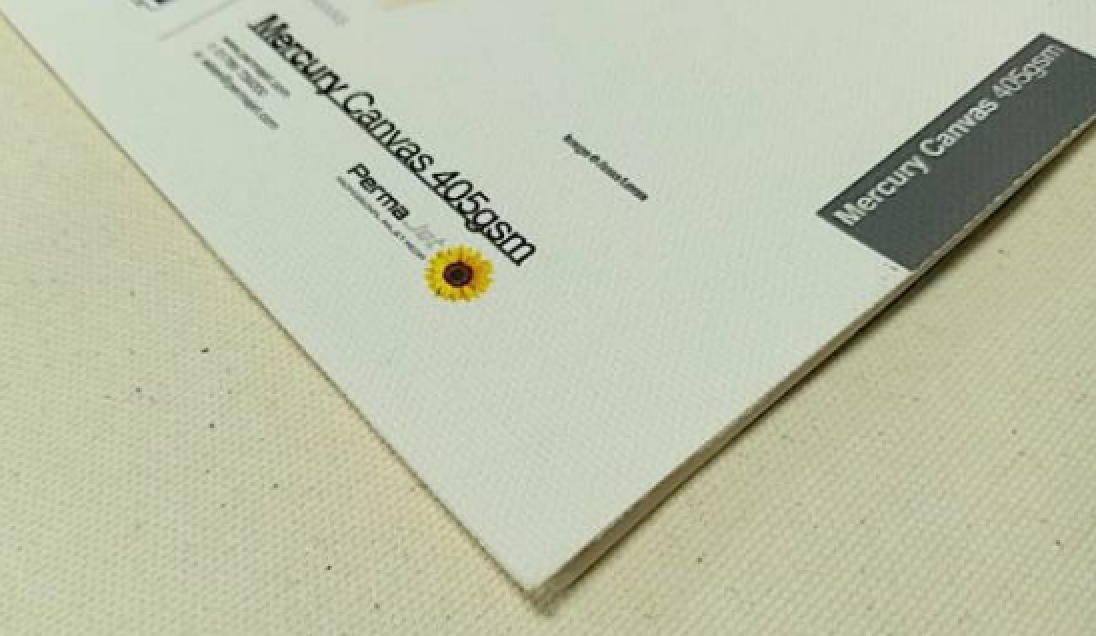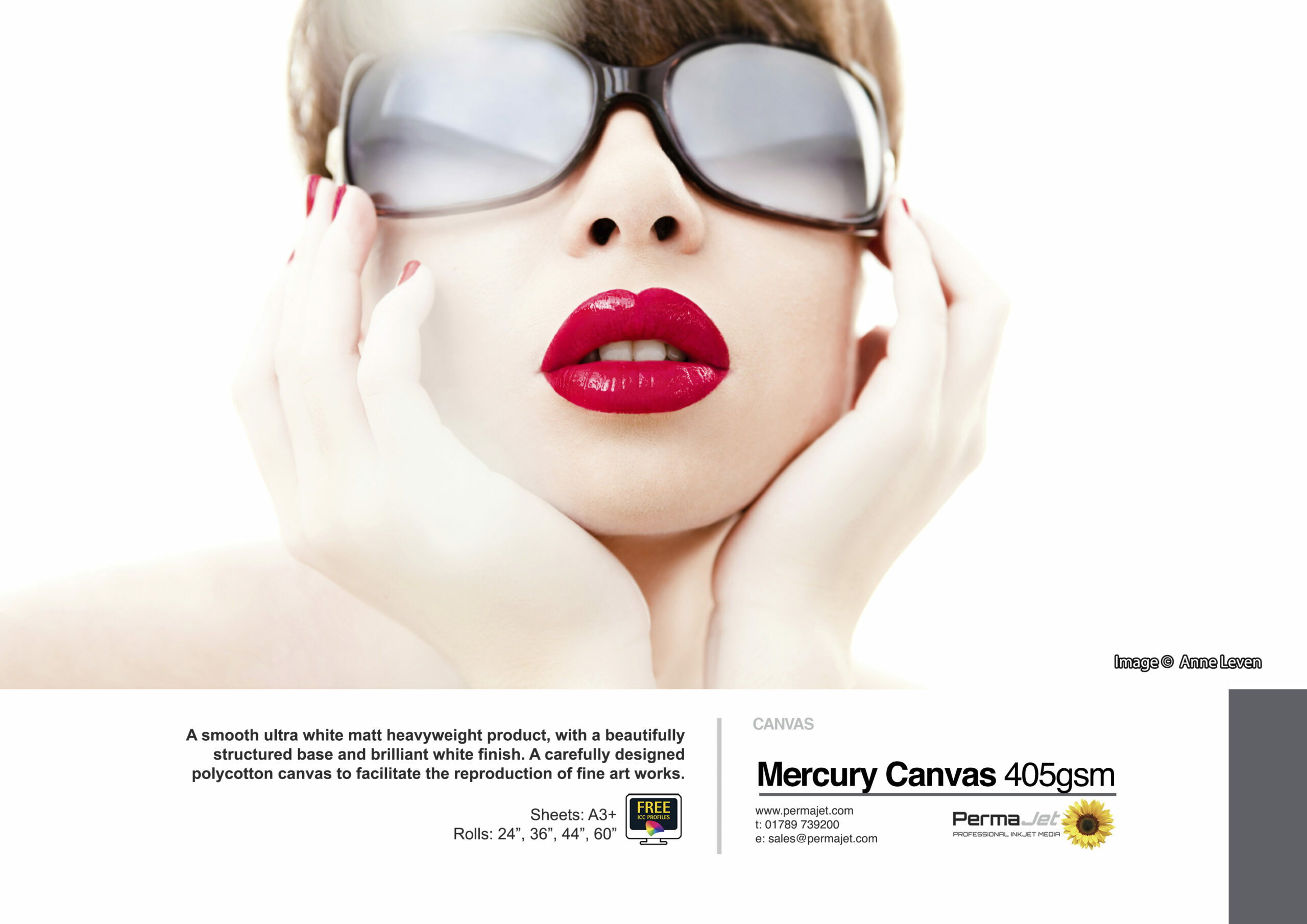 Media for Landscape, Wildlife and Nature Art
Detail is important in landscape or nature photography. Viewers need to experience all of the wonderful detail and nuance of nature that was captured by camera or painted by artists. The chosen media needs to help this objective and not create distraction.
We recommend matte, satin, lustre, and semigloss media for landscapes and nature photography. Matte paper is usually smooth and always has very low reflective quality. Satin and lustre papers have a light texture on a photo base substrate. This texture causes satin and lustre papers to have lower reflection potential. Semi-gloss papers typically have a smooth surface with reflectance between that of glossy and matte. Limited or no reflection from a print will help the viewer to focus on the details of the image.
Media for Portraits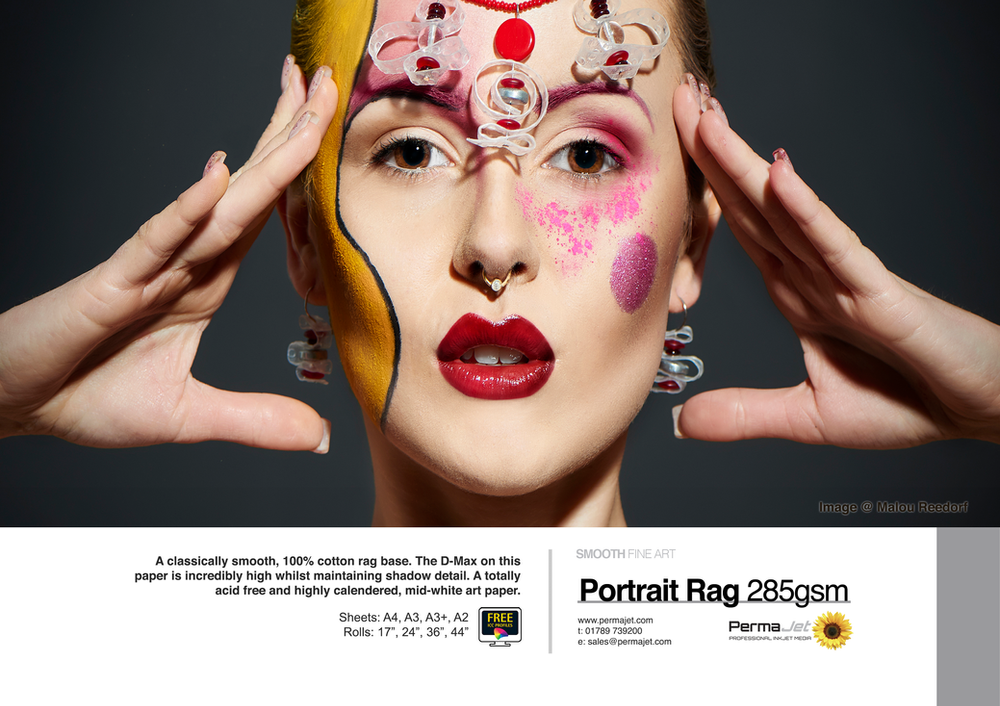 Portraits have high dynamic range and therefore we suggest baryta/lustre finish as they have more dynamic range than matte finish. But at the same time there will be some reflections with Lustre if you are going to display it in bright light. Hence, many of Nature Works' artists and photographers opt for matte finish for portraits.
Media for Illustrations & Digital Paintings

Illustrations and paintings need to have a little 'pop out' effect in prints, so we suggest a textured matte finish media which will lift up the work.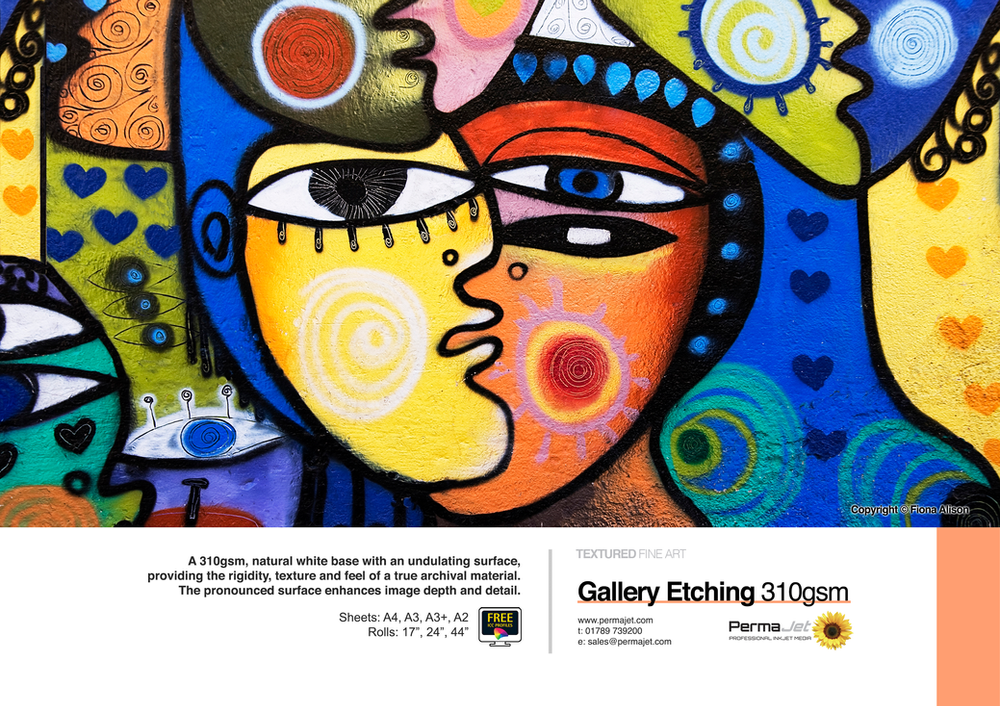 Media for Monochrome/Black & White
For these you need to have paper with high D-Max value. Though glossy papers tend to have higher D-Max value which helps in showing the darkest shadows and delicate highlights, a matte finish can give a different artistic mood to your black and white image. We generally suggest Baryta and Matte finish papers for Monochrome prints.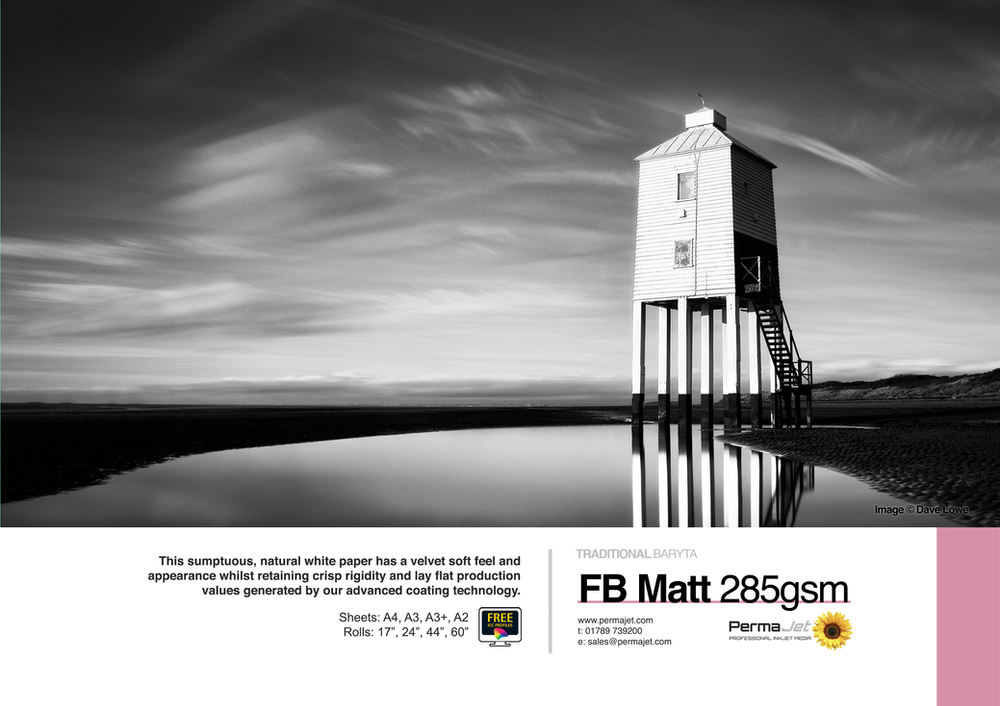 Printing on Unconventional Media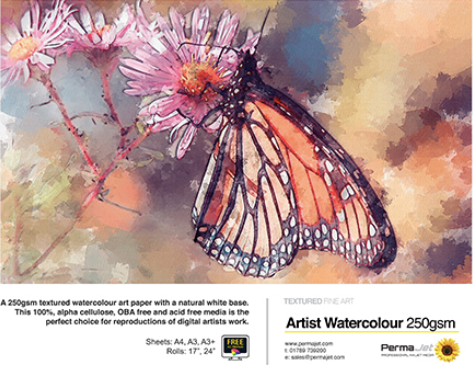 In the pursuit of artistic expression, some photographers and artists look beyond the usual source of materials to achieve a unique look for their photographs. Photographers have been known to use paper media made from flax or cotton cloth normally used for oil painting or acrylic painting. Paper made from environmentally-friendly bamboo and non-wood materials such as bagasse (sugar cane fibre waste) are drawing attention for their artistic possibilities. More and more are also using Washi or traditional Japanese paper made from the barks of Japanese trees. These contain longer fibres than western paper, giving prints a unique texture and feel.
Armed with the above knowledge of media characteristics, you will be able to choose a suitable media for your next Fine Art printing project or exhibition.