So you've taken the plunge and invested in an inkjet printer to produce your stunning photos. You're going to expect to see instant amazing results, right? But what people often don't realise is that there's an equation involved before you can achieve that perfect print, and a key part of that equation is quality inkjet photo paper.
When you delve into the world of inkjet media, you'll find there's a paper to suit every photo and personal need. However, just the sheer amount of options can make the art of printing quite an overwhelming experience. Here at PermaJet we're passionate about helping you choose the best paper for your needs, so we're going to break down the different factors and terminology involved to help simplify your search.
GLOSS
Designed to make photos look sharp and vibrant, the shiny coating brings life and clarity to an image and makes colours pop.
In our Digital Photo range you will find Gloss 271 and Smooth Gloss 280.
MATT
The opposite of gloss is matt which is perfect for when you need a non-reflective surface for that extra sense of depth. You can achieve rich, sumptuous blacks.
Our matt options include Matt Plus 240, or FB Matt 285 for a heavy weight finish.
LUSTRE/SATIN/PEARL
The in between surfaces; the perfect combination of gloss and matt. These papers are a great choice for those looking for the best of both worlds, as they allow for stunning results with any image.
One of our most popular options is our award winning Oyster 271. For a more luxurious feel try FB Pearl 300.
Gloss vs Lustre vs Matt
L-R: Smooth Gloss, Oyster and MattPlus
FB BARYTA
Fibred Based Baryta replicates the original feel and appearance of traditional darkroom paper, making it the best option for those searching for that classic darkroom quality. With high D-MAX ratings, these papers provide an excellent tonal range in particular for monochrome images.
FINE ART
Available in either smooth or textured, fine art is a heavyweight, high-quality media best suited for those who are looking for a long-lasting archival quality, with finished images meeting standards equivalent to Museum quality Giclee prints.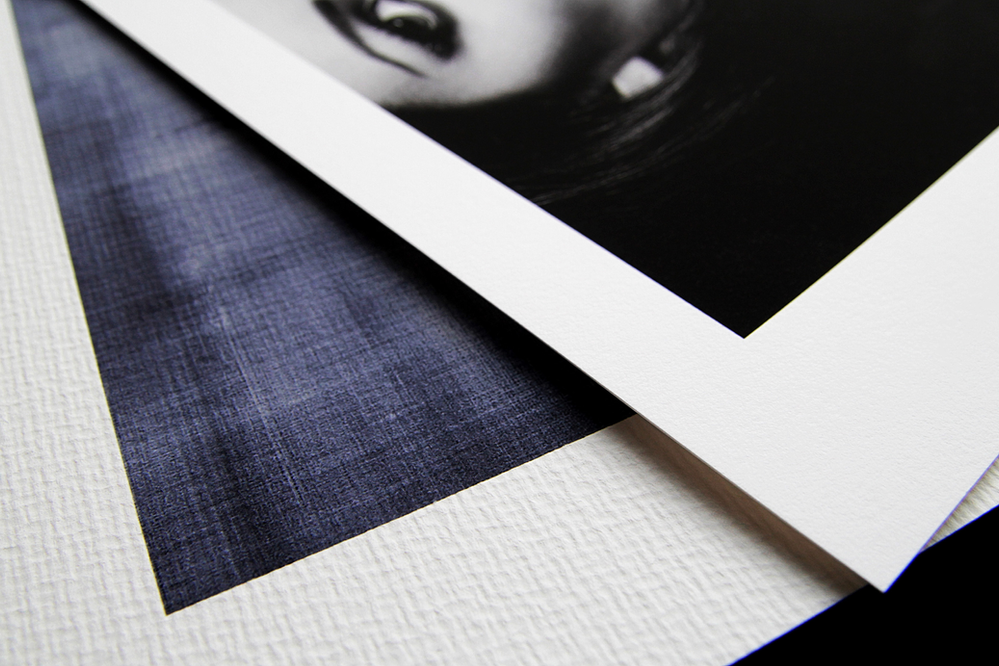 Textured vs Smooth
L-R: Artist Watercolour and Portrait Rag
CANVAS
Canvas is a much thicker, textured media that has excellent durability and allows you to create your very own fine art reproductions, perfect for display work and contemporary art.
GSM
Standing for 'Grams per Square Meter', GSM refers to the weight. The higher the GSM, the heavier and thicker the paper. Papers with a large GSM are perfect for those who are serious about achieving exhibition quality results, such as for fine art and gallery prints.
D-MAX
D-MAX is the black density that a paper can achieve. A higher D-MAX allows for a vaster tonal range, making an excellent choice for monochrome images, soft landscapes and smooth gradients.
WHITENESS
Whiteness refers to the hue of the paper. Some will have a warm tone, for example our award winning FB Gold Silk, whereas others will be very white (referred to as 'bright white'), such as FB Distinction. This will make a difference to the colours once printed, particularly with skin tones, so your choice will depend on the subject of the print and personal preference. It also means that having the correct profile is very important – you can take advantage of our ICC Profiling Service which is free for all PermaJet customers.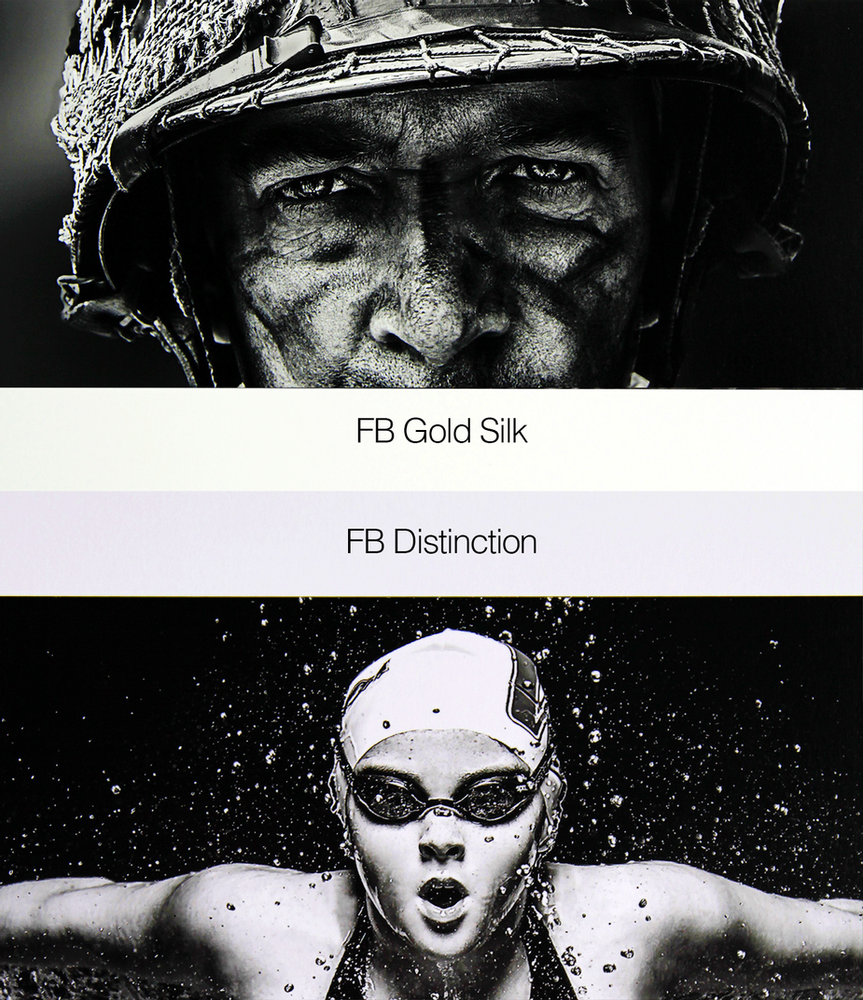 Warm vs Bright White
Now that you've got the knowledge to help you choose your paper, the next step is to get the correct profiles. Having your paper profiled to your printer ensures your image will look as you expect it to when you print. Find out more about the importance of ICC Profiling here.
Still not sure which paper you need? Why not try one of our test packs, which come with a selection of papers for you to try. Alternatively you can contact us for further advice.
#technical #printing #jargon #terminology #permajet #inkjet #paper #perfectprints #gloss #matt #fbbaryta #fineart #gsm #dmax #whiteness #profiling