Wondering what to gift your family and friends this Christmas? Here are some ideas to help inspire you.
1. For the photographer or artist who has everything
PermaJet Gift Vouchers
Price: £10-£200
PermaJet Gift Vouchers are an excellent choice for that hard-to-buy-for print lover. They can treat themselves to a new printer or stock up on their favourite paper on the PermaJet website.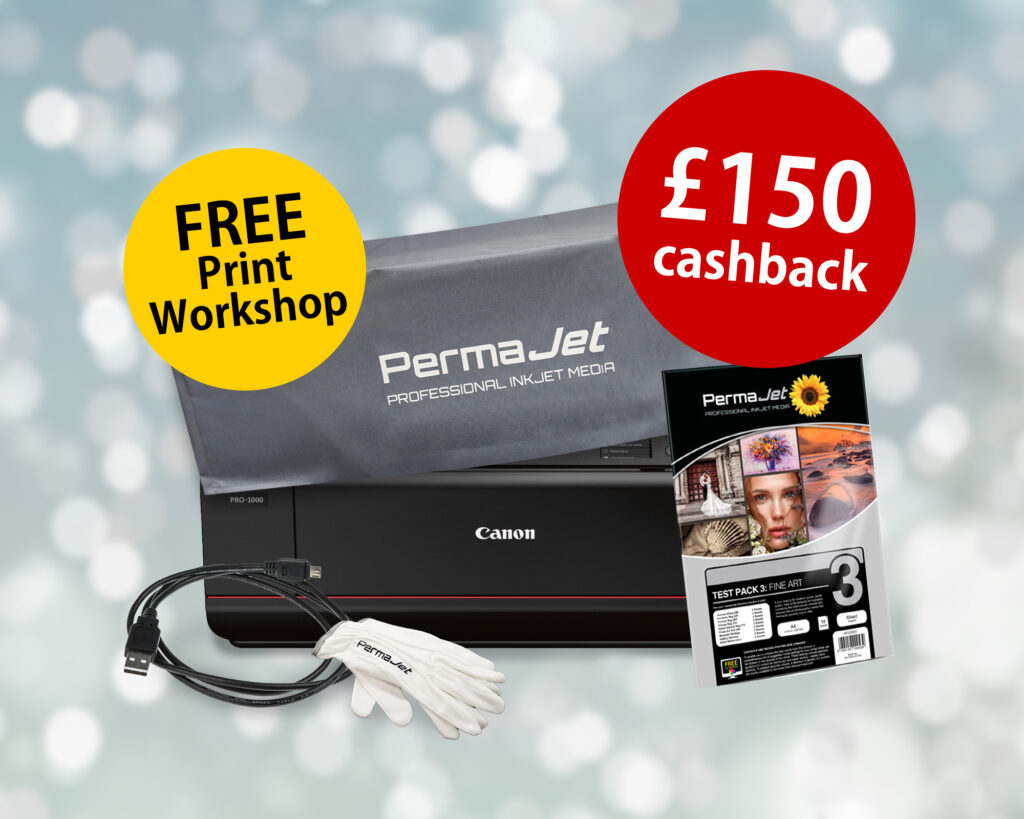 2. For the enthusiastic hobbyist
Canon Printer Bundles
Price: From £452
Our Christmas Printer Bundles are an excellent gift for anyone who goes all in with their hobbies. The Bronze, Silver or Gold packages suit different levels of requirements, whether for a beginner or professional user. The kit contains everything they'll need to get started with huge savings.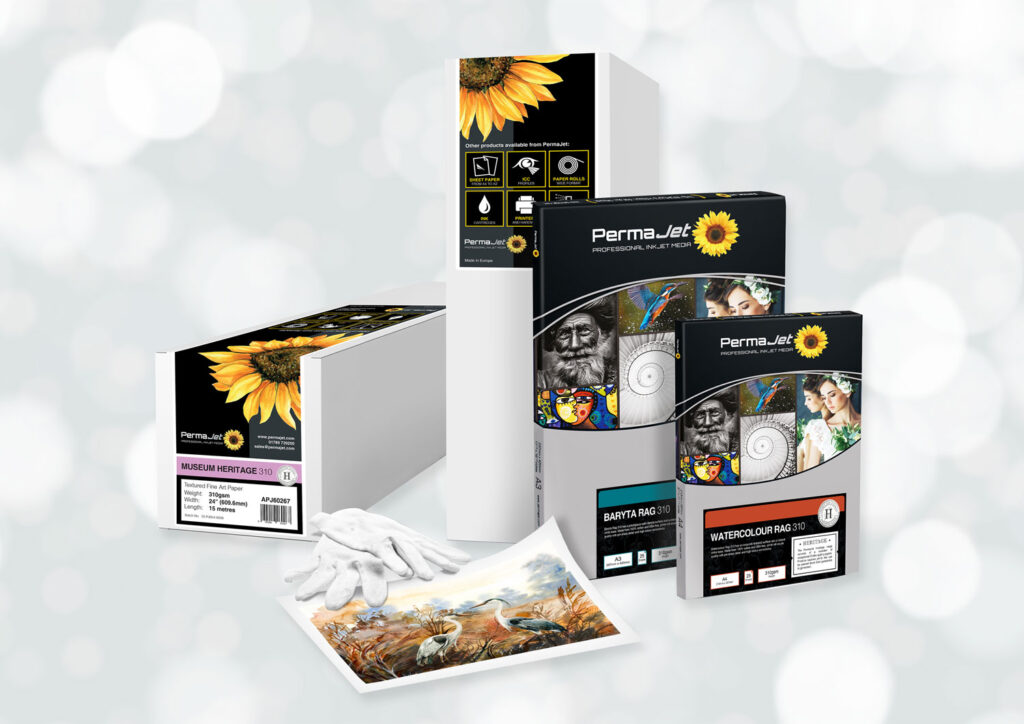 3. For the photographer that likes to try new things
PermaJet Heritage Range Discovery Pack
Price: £8.95
Give the gift of a brand new paper this Christmas. PermaJet's Heritage Range is comprised of 4 new 100% cotton papers and the award-winning Museum Heritage 310, ideal for any fine art project requiring the highest grades of longevity.
The Heritage Discovery Pack contains sample sheets of each paper, giving the receiver the chance to discover a new favourite. The perfect stocking filler!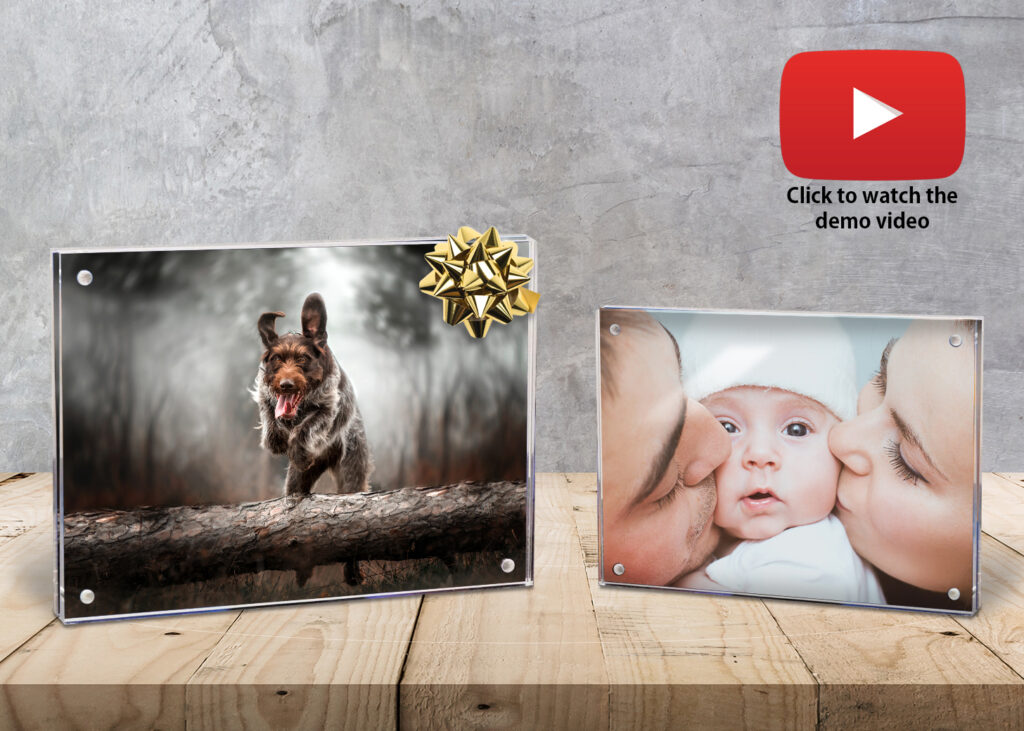 4. For the person who likes showing off their photos
Magnetic Acrylic Blocks
Price: From £10.96
The Magnetic Acrylic Blocks are a fantastic way of presenting images to display around the home. Simply sandwich a double-sided print between the magnetic blocks for a wonderful, professional looking result which can be easily replaced whenever you desire. These make a lovely gift as you can include images of family and friends, your photography, or an image of their choice.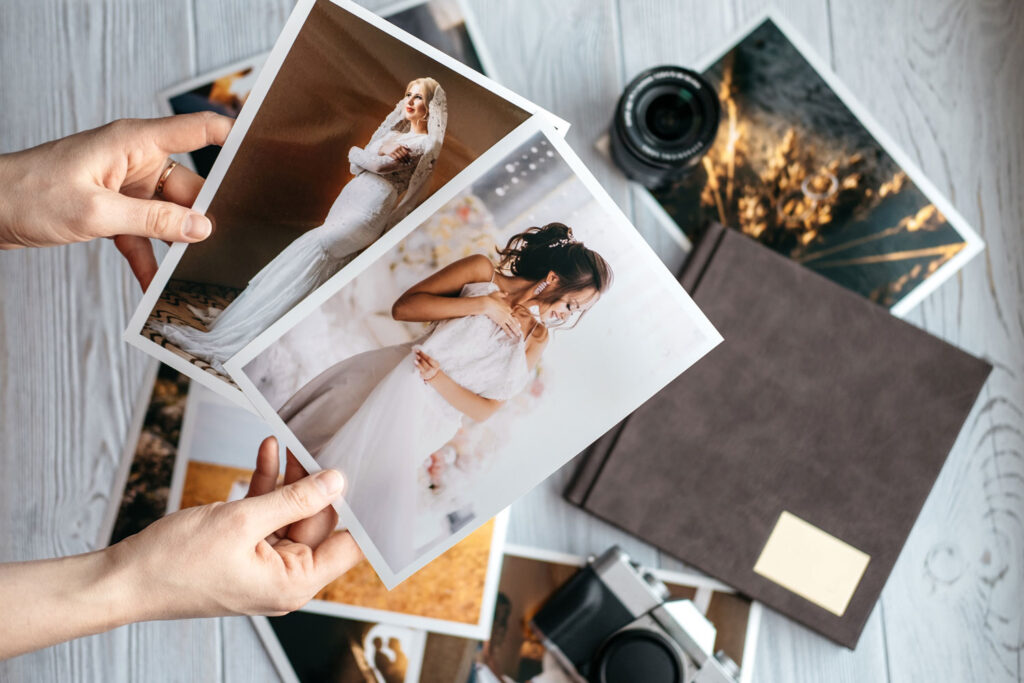 5. The perfect gift for that special someone
Wall Art or Photo Album
Price: Paper from £12.95, SnapShuts from £23.95
Receiving handmade gifts is always a touching experience, so why not create a photo book or piece of wall art for your loved ones?
We have a selection of both smooth and textured Fine Art papers that are perfect for printing your photography to hang on the wall. Alternatively you can create an album full of beautiful photos or favourite memories using the SnapShut Folio and Double Sided paper. The SnapShut Folio is a versatile, reusable album where the contents can be refreshed and adjusted over and over.