It all started at our local camera club. Carl asked if I'd consider a photographic trip to India with him, as his wife kept commenting that he always took too long to take a photo when they went on holiday together. Since it has always been my dream to go, the wife kindly agreed, on the proviso that I came back!
So in April '16 we touched down in India. The itinerary was 5 days in Delhi (with a train trip down to Agra and back), then down to Varanasi for 5 days, before returning to Delhi to catch our flight back home.
My friends will tell you I'm no shy person, but on the first day I was at a loss as to where to start with what I'd come to India for. I had the child in a sweet shop syndrome – so much to photograph but what to take first!
Having been to India most years since 1981, Carl came to my rescue with some wisdom: if you miss a shot, don't worry as another would inevitably present itself soon after, and he was right. It's heaven out there for street photographers. Whether the people are young or old, everyone is a photo just screaming to be taken, and the disappointment of missing a shot soon disappears as there's another almost instantly.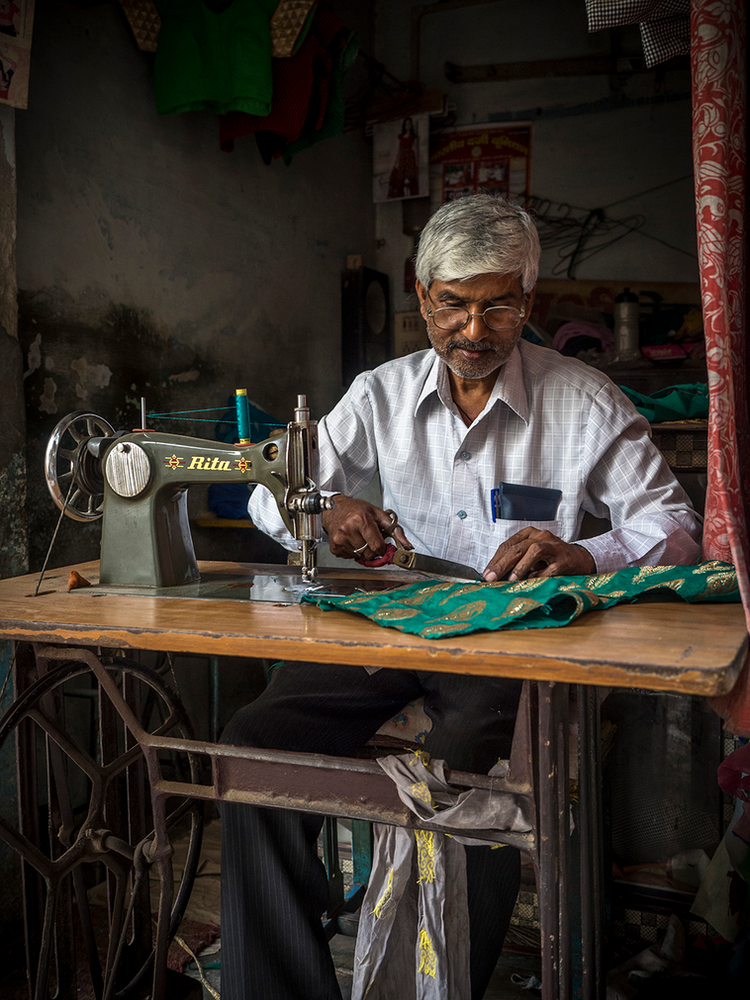 Image © Ian O'Neill
Image © Carl Senior
In the first few days of our trip we visited the Sadar Bazar Market, took a 6am train to visit Agra and the Taj Mahal, and a kind Tuk Tuk driver took us to Old Town Agra for some street photography. On the third day we paid a visit to Kathputli Colony (Delhi slums), a tour I'd pre-booked through P.E.T.E. (Providing Education to Everyone). This was amazing as we got to see a part of Delhi that is frowned upon by visitors, yet the people who live there are so friendly and welcoming and provide some amazing photo opportunities.
The fourth day was spent on the platforms of the New Delhi railway station. Now that was an eye opener. The hours some people wait for their connections was, to say the least, mind-boggling. Two soldiers we chatted to had already been waiting 18 hours, and they still had a further 27 hours to wait for their train – yet it didn't bother them at all. "India time", as Carl calls it; everything slows down when in India!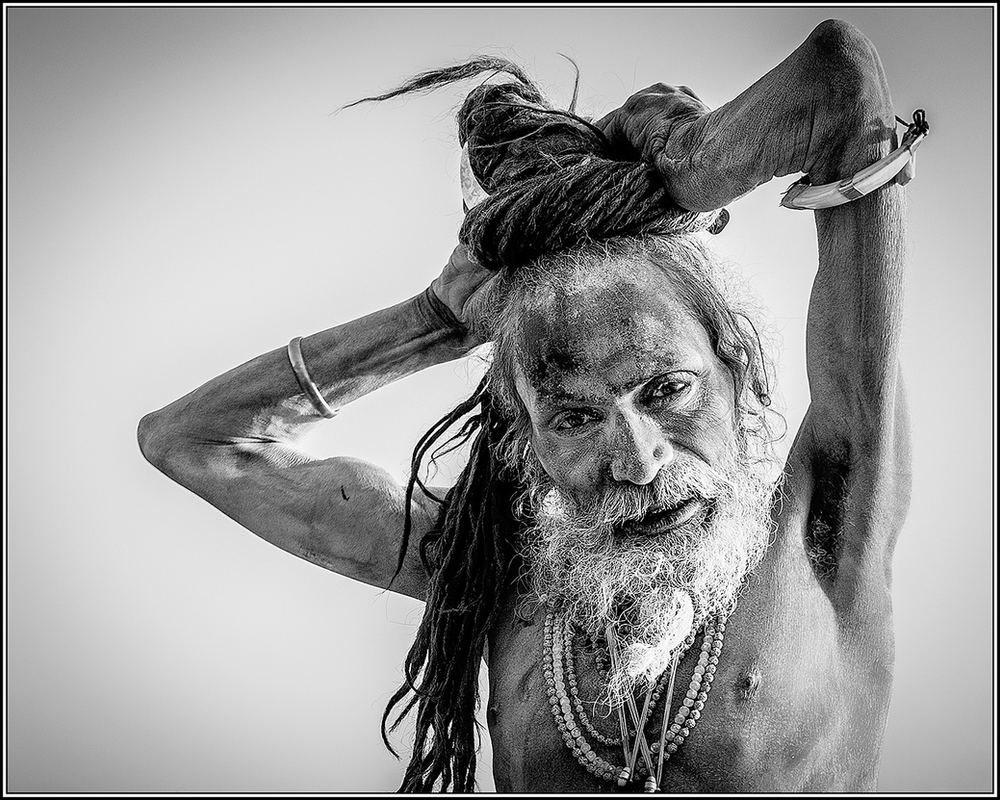 Image © Carl Senior
Image © Ian O'Neill
Our 5 days in Varanasi consisted of walking, walking and more walking in 44 degree heat. We made good friends with a local lad, Ronnie, who took us 15km in a taxi to farm lands and villages, which I honestly enjoyed more than any other day.
Ronnie also arranged a sunrise boat trip down the Ganges to take photos of the washing rituals that are conducted every morning, well worth getting up at 4.30am for (it was 32 degrees at that time, quite chilly!). The pupils of the Buddhist school were there, sat on the alternating red and white steps to pray, which created a lovely pattern from the middle of the Ganges. Both Carl and I stayed away from the burning Ghats along the banks as a mark of respect, as this is where they burn the remains of their deceased relatives.
Finally we headed back to Delhi and homeward bound, totally photographed out, tired, and ready for another holiday.
Image © Ian O'Neill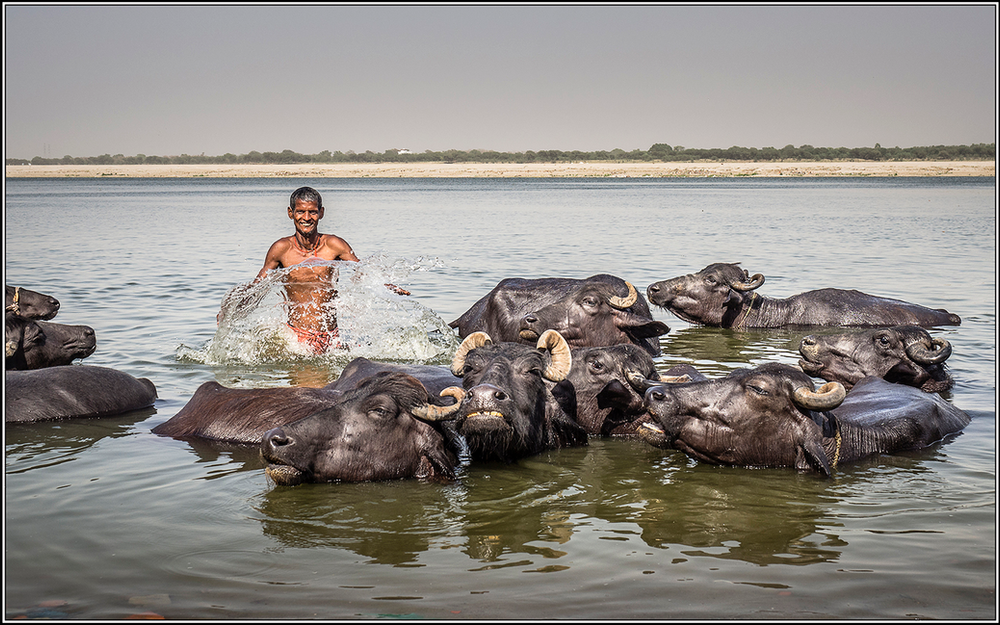 Image © Carl Senior
It was 8 months later when I was approached by the Director of the Cambrian Photography shop, Sarah Jones, who had seen a sample of my work and asked if Carl and I would be interested in doing an exhibition and talk at their Open Day. I of course said yes, not realising the time and effort it takes to organise an exhibition!
Firstly, let me point out I had no qualms about printing on PermaJet Distinction 320 for the exhibition, as it's been my go to paper for quality prints for nearly 7 years.
PermaJet lecturer Tom Dodd, who is a close friend of mine, came over one evening and brought with him the new FB Mono Gloss Baryta paper for me to try. As the name suggests it's primarily a mono paper, and I can honestly say the first time I printed on it, the first word that came out of my mouth was 'WOW!' It trounces all other mono paper that I've ever used before. From then I knew exactly the papers I would use for the exhibition.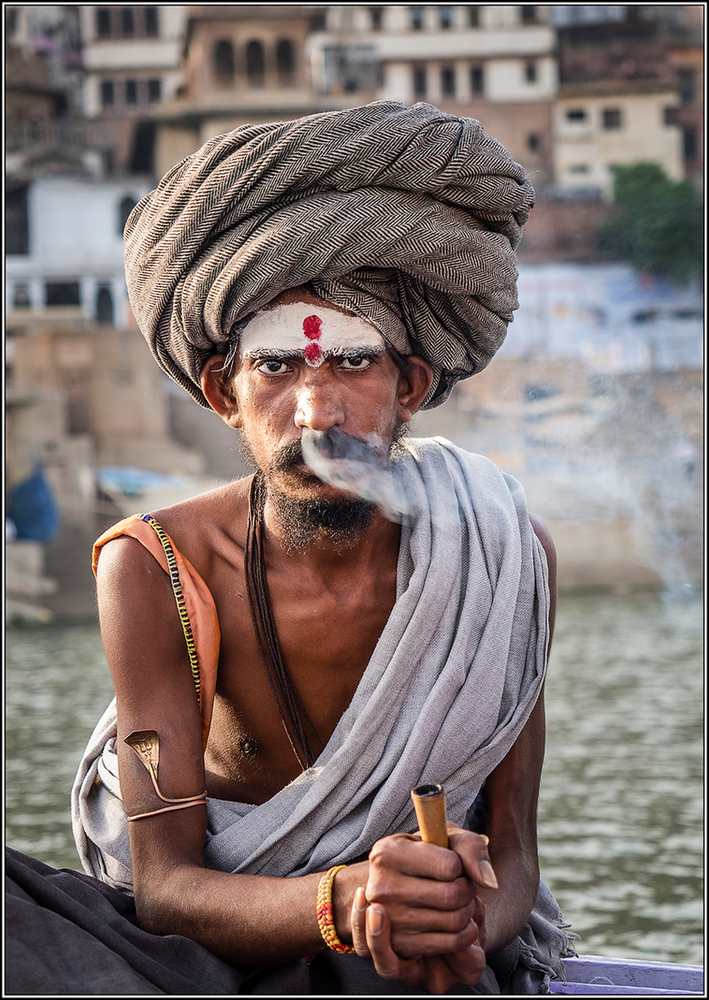 Image © Carl Senior
Image © Ian O'Neill
The hard part was choosing the images as I took over 2500, with Carl not far behind me, with over 500 images that I'm truly happy with. This process took nearly 3 months to complete, and we eventually narrowed down to 42 prints.
It was a lovely feeling when the staff of Cambrian had nothing but good things to say about our work, as they're all excellent photographers themselves. The talk was a lovely experience set in the Antioch, an old converted church, with all proceeds from our tickets going to the P.E.T.E. charity in India. My wife, who was in the audience, overheard three people saying that they were glad that they had stayed after Joe Cornish's talk (no pressure on us) as the images shown were "simply stunning".
Some wonderful comments were received from visitors: "How vibrant the colours were", "stunning black and white prints", "so much detail in the prints". I can honestly say that I was proud of the remarks made during the day and afterwards.
Sarah Jones, the Director of Cambrian Photography, said:
"Ian O'Neill and Carl Senior transported us around India, not the tourist area's but the real India, the people the culture and the history as told from the streets and the alleys. Amazingly talented photographers it was more than a 'show and tell', more a peek into another world."
Cambrian Photography are so happy with the exhibition, they've asked if they can keep it going for the foreseeable future, with the hopes of it being open till October.