When a new year rolls around many of us think about what we want to achieve in the next 365 days, but the start of this year was full of uncertainty. Now that the future is looking a little brighter, we've got 7 photography techniques and projects that you can try to get your creative juices flowing…
1. Print your work
In the digital age, many photographers feel no need to print their work – why would they when it can be seen on their website or social media? But there are many hidden benefits to printing. Firstly, it's a great way of proofing your work, as you'll spot flaws much easier in print than you will on screen. It's also incredibly rewarding seeing something you've created as a tangible object instead of pixels on a screen. Print can form a means of selling your work, which for any photographer struggling to create income at the moment, is a great option to consider.
The best part is it's getting even easier to create amazing professional results at home thanks to printers like the Canon PRO-200 combined with PermaJet Paper. There are also many fantastic print labs that you can use if print is something you're wanting to try but aren't ready to commit to doing yourself.
2. Get traditional with film photography
Why not go old school with some film photography? We're constantly surrounded by screens and digital media, so traditional photography can be a welcome break. It'll force you to think more about the photos you are taking and give you a new challenge learning to get the settings right the first time. There's also something about the look of film photos that is incomparable to digital.
If you have an area in your house that you can completely close off from light, you could even take it a step further and set up your own darkroom. Spending time developing your photos and seeing them come to life can be a very therapeutic and rewarding process.
Nova Darkroom has all the materials and knowledge needed to get you started.
3. Experiment with infrared photography
Infrared photography can be a great way to get you out of a photographic rut and looking at the world in a new way. This incredible technique is easily achieved, either with a converted camera or a filter, and is also an excuse to get out of the house and exploring your local landscapes. It'll help you see the beauty in the small things, like a lone tree, and figuring out which colours will pop most.
The Photographic Academy offers Infrared workshops which will teach you where to start and how to get the most out of this technique.
4. Push your creativity in Photoshop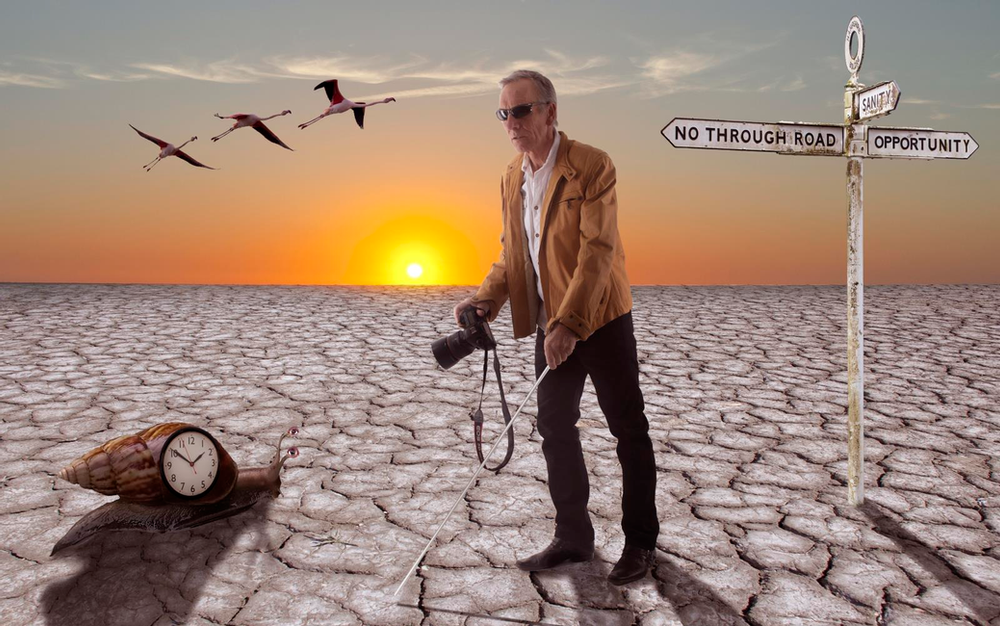 Adobe Photoshop is an amazing software with no limits to what you can create. It's the solution to birthing those wild ideas, like a giant snail or a floating person, that you'd have no means of replicating in real life. Composites and creative edits are a great way of flexing your artistic muscles and really pushing boundaries, especially at a time where you're restricted on what you can photograph.
f you're a novice with Photoshop, it can be daunting, but there are plenty of tutorials and advice online that you can follow. The Photographic Academy (one of our sister brands) also has a beginners course on Photoshop and Affinity Photo if that's your preferred tool.
5. Make a photographic book or portfolio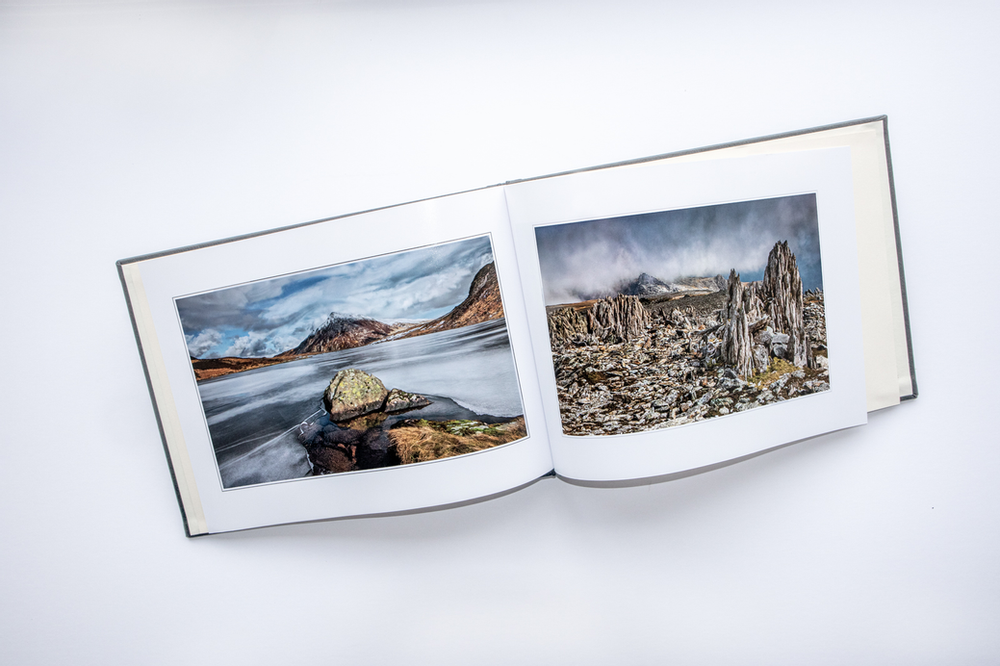 Now is the perfect time to start curating all your best photography into a book or portfolio. Whether it's for yourself, to sell, or to use to show your work to clients – a physical collection of your work is an excellent way to showcase your skills or collate a project. It's also important to have something for yourself or future generations to look back on. A hard-drive can easily be lost or damaged, whereas a book printed on a high-quality inkjet printer and paper will last for 85+ years if kept in good condition.
PermaJet has some excellent SnapShut Folio and Double-Sided Paper bundles which make beautiful, professional looking books.
6. Turn the camera on yourself with a self-portrait project
Many portrait photographers will have struggled over the last year with social distancing and restrictions on travel. So why not turn the camera on yourself?
It can be daunting to be in front of the camera when you're usually behind it, but the great thing about self-portraits is you have full control over the end result. You can also use it as a way to experiment with other creative techniques, like long-exposure and light painting, before trying it on a professional model. Many photographers do 52 week projects (or 365 days if you're ambitious) where they produce a photo each week trying a new technique or idea. This is perfect for pushing yourself out of your comfort zone and also becoming familiar with how it feels to be a model and what kind of poses work best.
7. Learn a new skill
Whilst we all have more time on our hands, it's the ideal opportunity to broaden your knowledge. The Photographic Academy has online workshops on printing, long exposure photography, Photoshop and Lightroom, and more. You can learn from the comfort of your own home whilst still having an intimate learning experience and the chance to interact and ask questions.
See the full range of courses here.